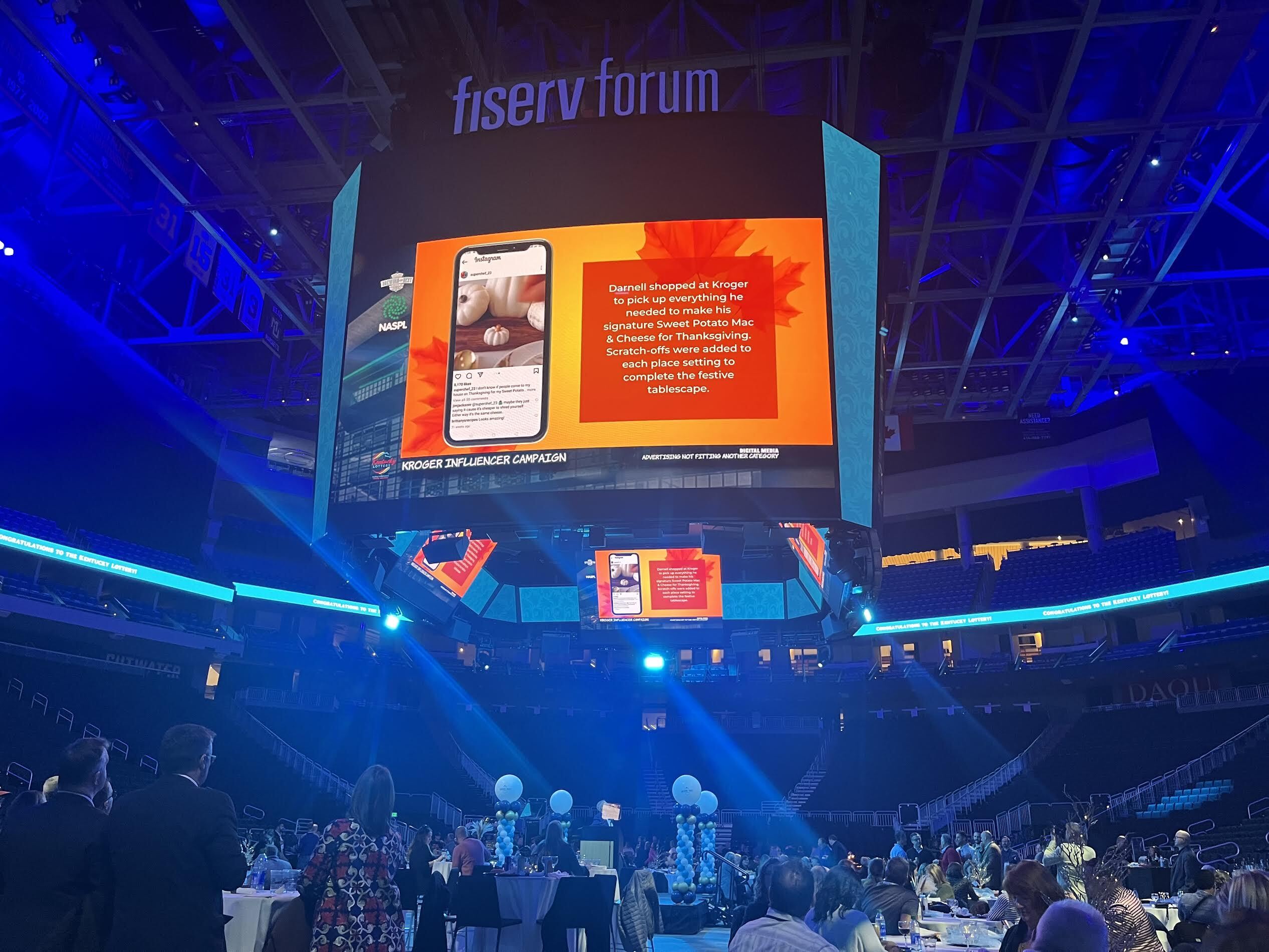 LOS ANGELES, CA — PopShorts, an industry leader in influencer marketing and social impact, proudly announces its latest accolade — the esteemed Batchy Award, signifying excellence in lottery advertising. This commendation, presented by the North American Association of State and Provincial Lotteries (NASPL), is a testament to PopShorts' commitment to innovation and excellence.
The NASPL Batchy Awards, named in honor of Ralph Batch, the pioneering first president of NASPL in 1971, annually spotlight the most creative and effective lottery advertising campaigns across North America. Ralph Batch, renowned as the "Dean of State Lottery Directors," set a benchmark for integrity and dedication, qualities that are celebrated through these awards​​​​.
This year's honor recognizes PopShorts for its exceptional digital media campaign with the Kentucky Lottery and Kroger, a category celebrating inventive and unconventional approaches to digital media advertising. This recognition underscores the agency's ability to navigate and excel in a niche domain, merging strategic influencer marketing techniques with impactful advertising narratives.
The Batchy Awards play a crucial role in promoting responsible gambling communications, a core aspect of the lottery industry's commitment to social responsibility​​. PopShorts' campaign has been lauded for adhering to these principles while pushing the envelope in digital creativity and audience engagement.
The award also highlights the competitive and collaborative spirit within the lottery industry, with entries judged by a panel of peers. PopShorts' win at the NASPL Awards aligns with the organization's aim to honor work that embodies creativity, innovation, and inspiration — key attributes that PopShorts has demonstrated consistently across its portfolio, including with distinguished clients like Disney, Netflix, and Adobe​​.
As PopShorts celebrates this achievement, it reaffirms its position at the forefront of the advertising sector, reflecting the agency's ongoing dedication to producing groundbreaking work that not only resonates with audiences but also garners industry-wide recognition.
For more information about PopShorts and its award-winning campaigns, please visit popshorts.com.
PopShorts is a multi-award-winning agency specializing in influencer marketing and social impact, with accolades including Streamy Awards, Shorty Awards, and Webby Awards. With headquarters in Los Angeles and a significant presence in Austin, TX, PopShorts continues to set industry standards for excellence.