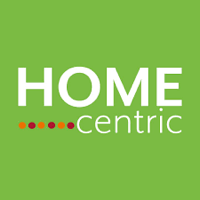 Home Centric
Home Centric tasked us to create awareness and drive customers to the grand opening of the first standalone Home Centric store in Cary, NC.

Our Solution
Open House
We activated a local influencer who has a popular interior design blog and strong social following to be an ambassador for Home Centric and create excitement in the community for the grand opening.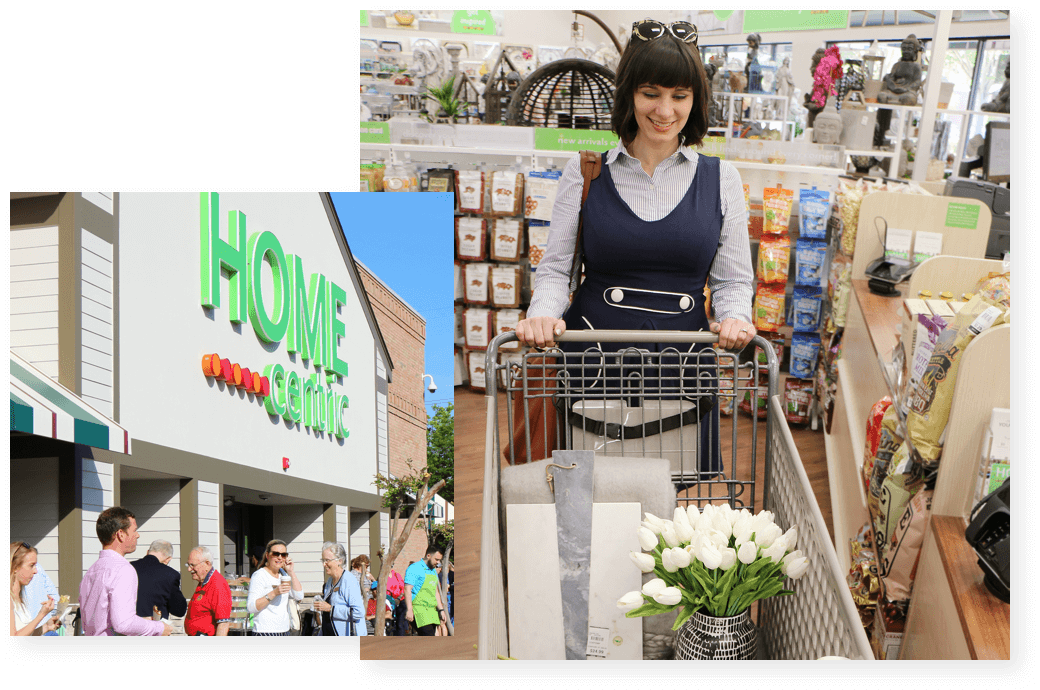 Open House +
Home Influencer
Buys Loyalty
Our Work
It's What is On the Interior That Counts
Successful art director and graphic artist-turned-interior designer, Erin Wheeler, documented the process of redecorating areas in her North Carolina residence using items she found at Home Centric. Through photo and video content posted to Facebook, Instagram, and her blog, she was able to generate buzz and inspire shoppers.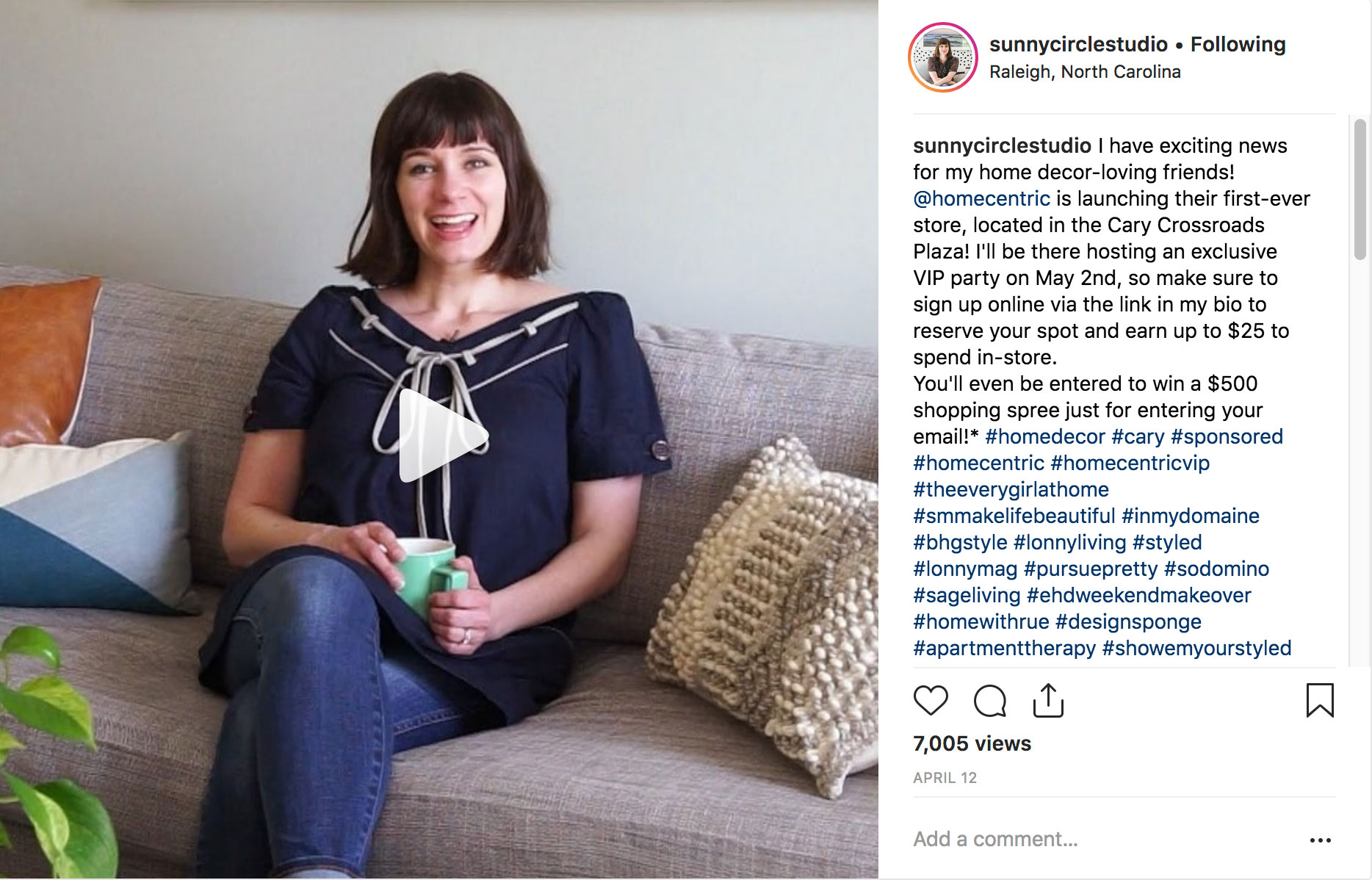 Erin introduced her partnership with Home Centric and shared the benefits of joining the virtual line by entering your email; Shoppers could earn up to $25 to spend in-store and were entered to win a $500 shopping spree!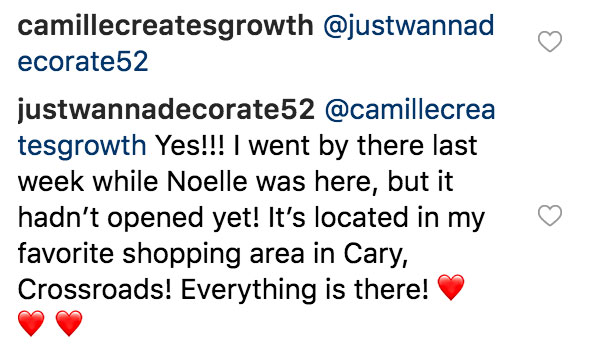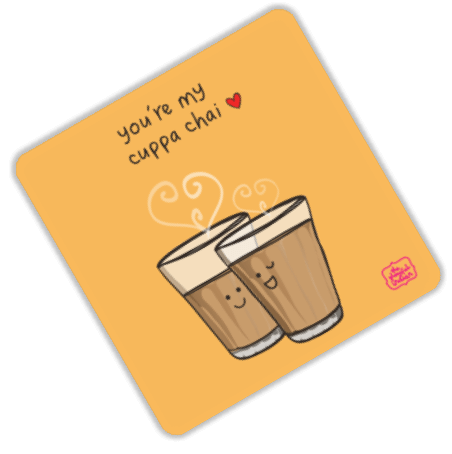 Great Finds From the Grand Opening
Maybe explain the impact here a little and why this was important? Proin tellus tellus, dictum sed justo nec, gravida placerat lorem. Integer rutrum risus elit, sit amet gravida orci scelerisque a. Etiam auctor in enim non finibus. Aliquam dignissim massa mauris, eget consequat mi consectetur ut. Vestibulum rhoncus fermentum metus, sed scelerisque velit dictum vel.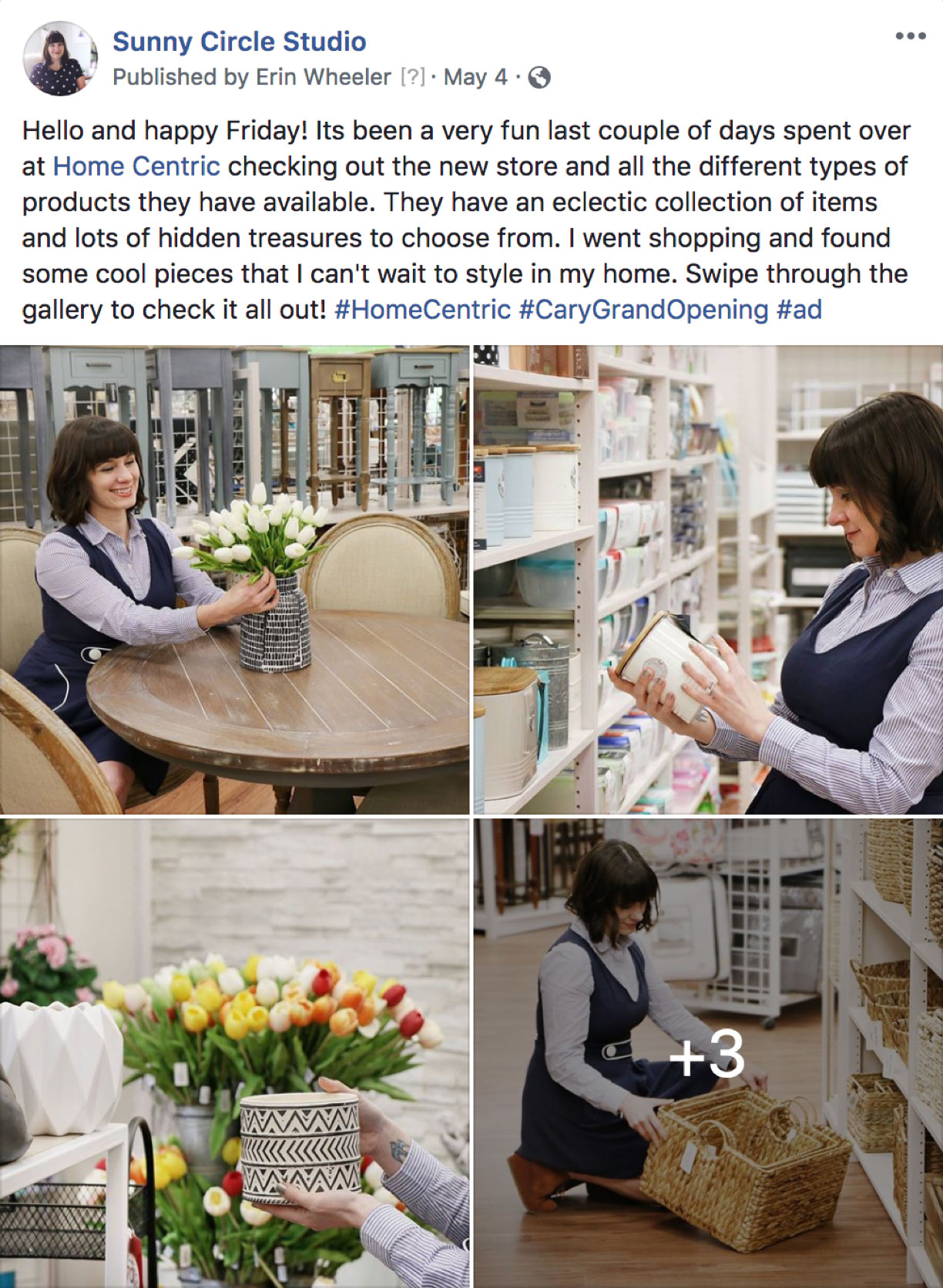 Erin showed off some of her favorite finds while shopping in-store...
Home Run
…Then followed up with some beautiful vignette shots showing how she styled the pieces she purchased.
Social Amplification
& Geo-Targeting
Posts were amplified on Facebook and Instagram to home decor enthusiasts and were geo-targeted to people living within a 25-mile radius of the Cary location.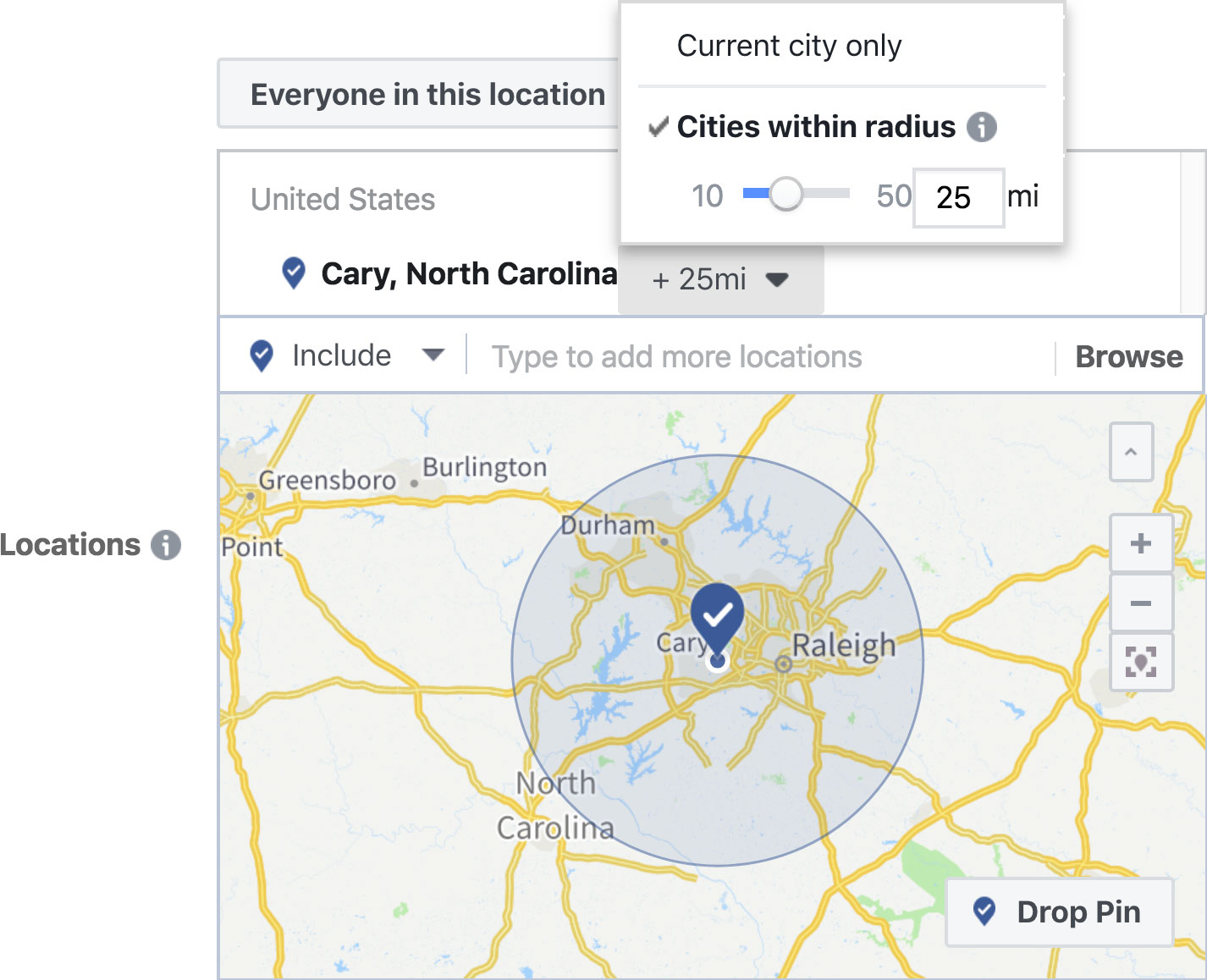 Rounding Out the Campaign
Sunny Circle Studio Blog
Erin wrapped the campaign by blogging about the entire experience, showcasing her favorite items from Cary's newest home decor store.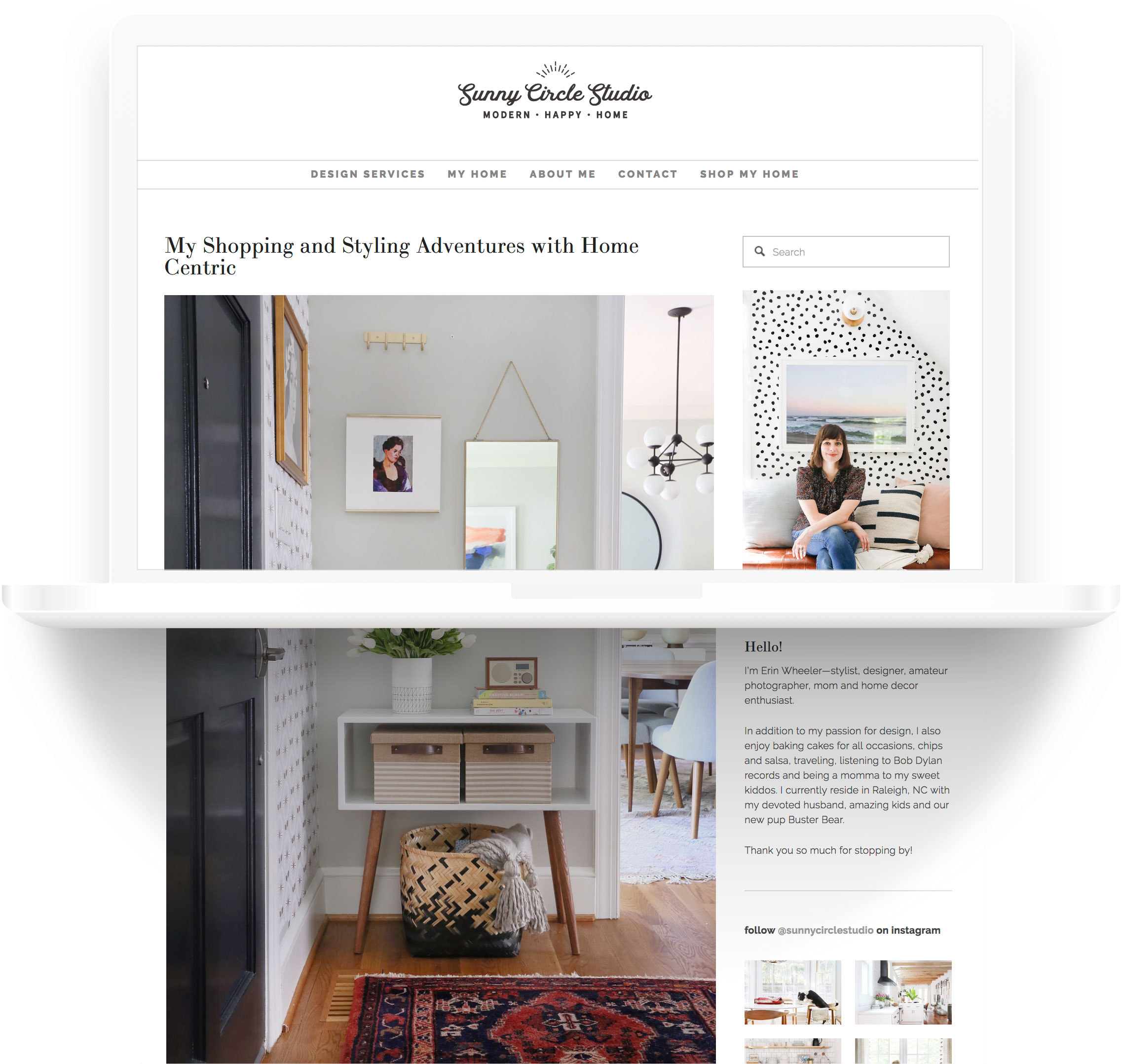 Results
Engagement Centric
Quisque quis ornare justo. Nam tincidunt ultricies nulla, eu dapibus sem congue a. Maecenas nulla magna, commodo nec consectetur id, molestie non erat.
24,297 Engagements
social media