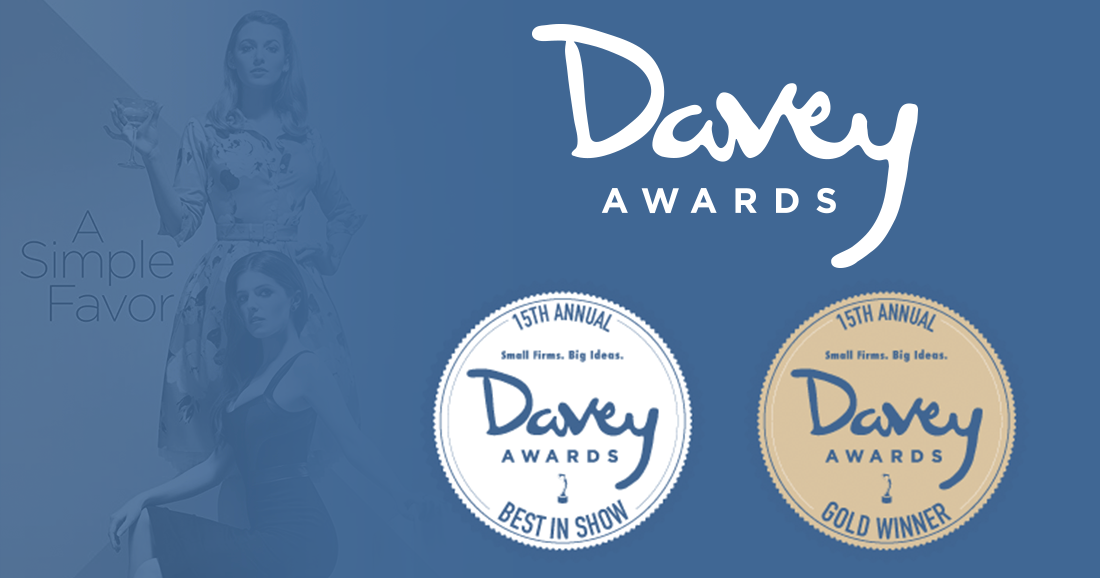 The Academy of Interactive and Visual Arts recently announced the winners of its 15th annual Davey Awards, honoring excellence in design, brilliance, and innovative thinking from the most talented small agencies and businesses internationally.
This year, PopShorts won Best in Show and Gold for its Social Campaign "Instagram Search Party for Emily Nelson", a marketing campaign created for the film "A Simple Favor".
"After Blake Lively temporarily deleted her Instagram account and followed 13 people named Emily Nelson (the name of her character who goes missing in the film), speculation in online publications and on social media went crazy. We built on this momentum by designing a mystery game that lived entirely within the Instagram platform, allowing everyday users to put on their detective hats and solve clues to help find Emily," states Adam Gausepohl, CEO and Head of Creative at PopShorts. "Still, we weren't quite sure how many users would take part and were elated when over 25,000 people tried solving the clues, with 15,000 successfully solving the mystery. After winning over 10 awards for this campaign alone, it's great to know our agency's creativity, expertise, and passion are being internationally recognized."
To learn more about PopShort's award-winning social campaign, visit PopShorts – A Simple Favor.