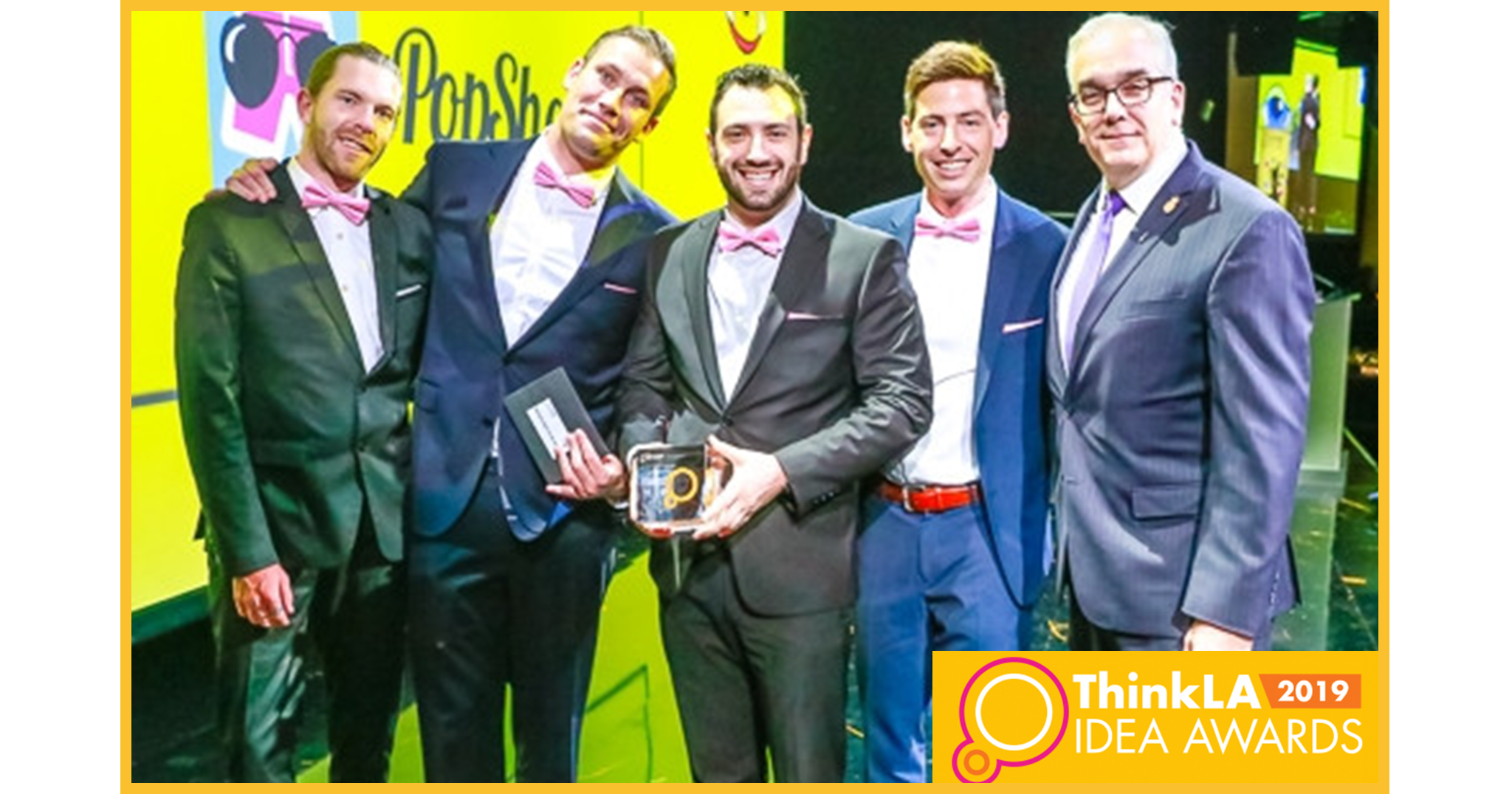 In June 2019, ThinkLA hosted its annual IDEA Awards Gala where PopShorts was awarded the title of Boutique Agency of the Year.
Founded in 2006 as a result of the union of three non-profit leaders in advertising—the Los Angeles Advertising Agencies Association, the Ad Club of Los Angeles, and the Magazine Representatives Association—ThinkLA was born to connect, inspire, and educate the Southern California marketing community.
Each year, the ThinkLA IDEA Awards Gala invites over 1,000 of California's top marketing professionals to celebrate advertisers and their accomplishments in the region. Judged by key advertising, brand and tech executives from renowned companies across the United States, awards were presented to organizations based on their creative advertising initiatives, innovative employees, and company successes throughout the year.
PopShorts received one of the eighteen awards presented by ThinkLA for its achievements in the influencer marketing space. PopShorts is a highly specialized marketing agency offering full-service influencer marketing solutions with noteworthy results. Having won over thirty awards in the past two years as a result of its creative, first-to-market campaigns in industries such as film and entertainment, automotive, retail, travel, and technology, PopShorts continues to make a name for itself in the United States.
"It's an honor to win an award among prominent companies such as Lexus, Taco Bell, Honda, Marvel Entertainment, HBO, and Samsung," States Adam Gausepohl, CEO and Head of Creative at PopShorts. "Since winning the award, we've received an influx of new business inquiries. We've had to be selective as to which projects we take on since we value the quality of our service above all else."
For the complete list of winners for the 2019 ThinkLA IDEA Awards, visit: IDEA Awards Gala 2019