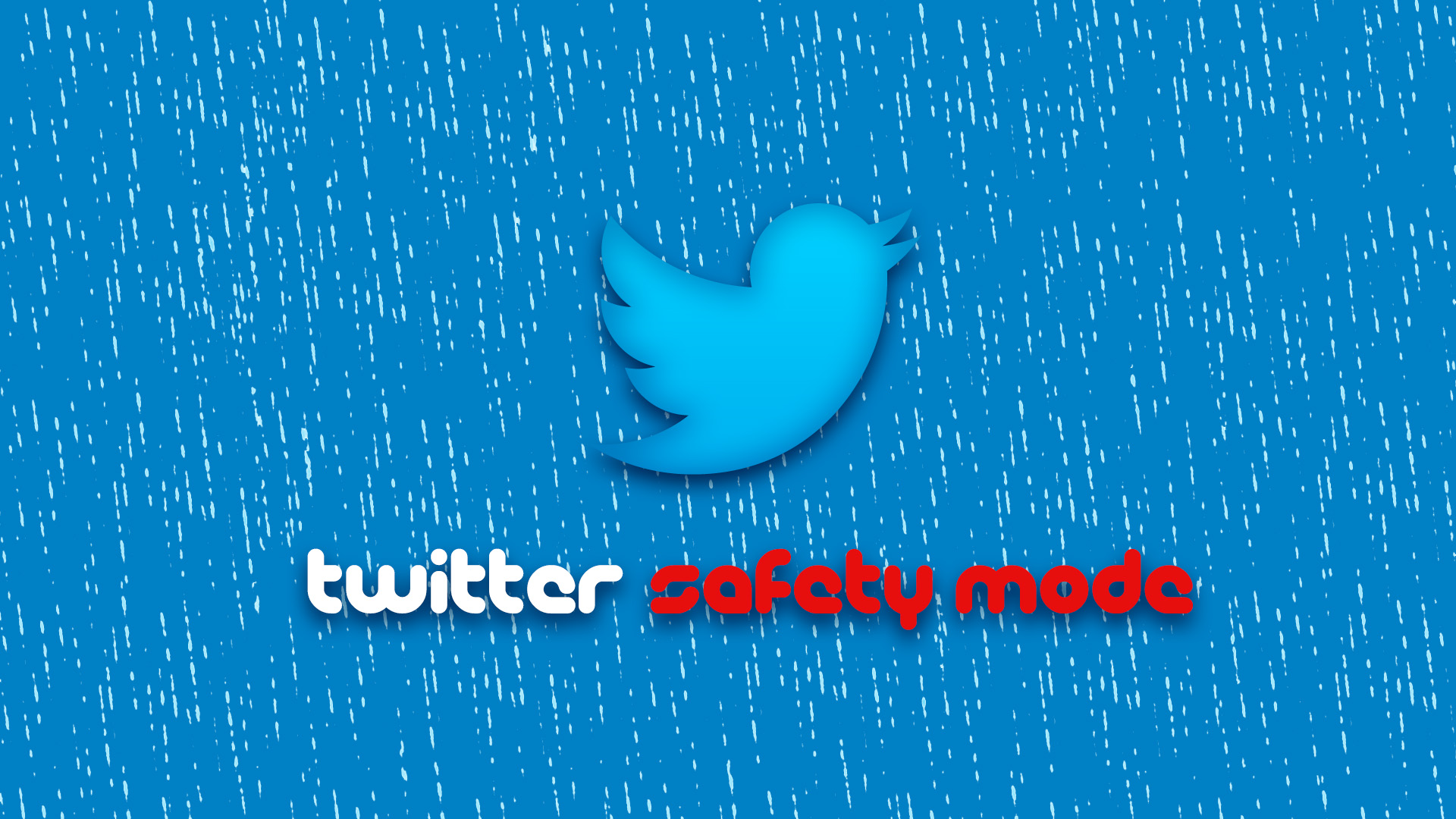 Image by Minnie Huynh
Twitter has recently announced that they will be drastically expanding the beta testing for their new Safety Mode feature. This feature was initially released to a handful of users back in September. Now that the Safety Mode has been improved, Twitter feels it is time to allow access to more users. 
Previously, Safety Mode was only available to approximately 750 beta users. Recently, Twitter spokesperson Tatiana Britt told The Verge that it will now be expanding to approximately 50 percent of users in the US, UK, Canada, Australia, Ireland, and New Zealand.¹ 
This new expansion will proactively tag potential unwanted content and prompt users to activate Safety Mode. This feature will allow users to have a stress-free environment while still interacting within the app.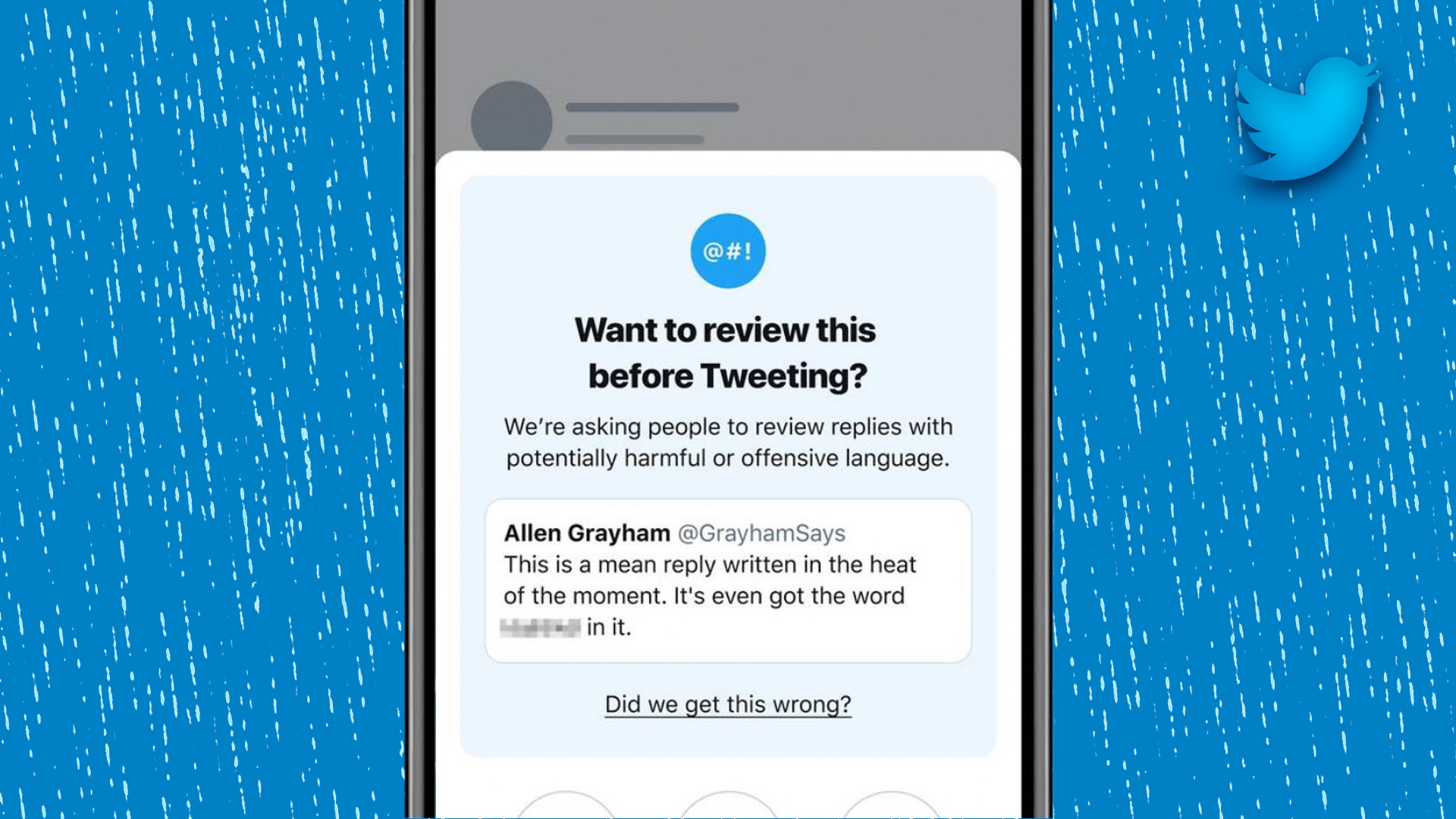 Image by Minnie Huynh, Screenshots by Twitter
How it works
Safety Mode automatically blocks accounts that respond to the users' tweets with harmful language or send uninvited, repetitive replies.² This algorithm is designed to assess the language used in the tweet and the relationship between the user and the person replying to the tweet. It will not block accounts that the user follows or interacts with frequently.
Safety Mode is a quick defense users have when "under attack." It is nearly impossible for the users themselves to go through their replies in these moments and block everyone harassing them. Safety Mode will automatically block the users from seeing or interacting with the account for seven days. The idea is in those seven days, users will have moved on from the issue or have forgotten about it.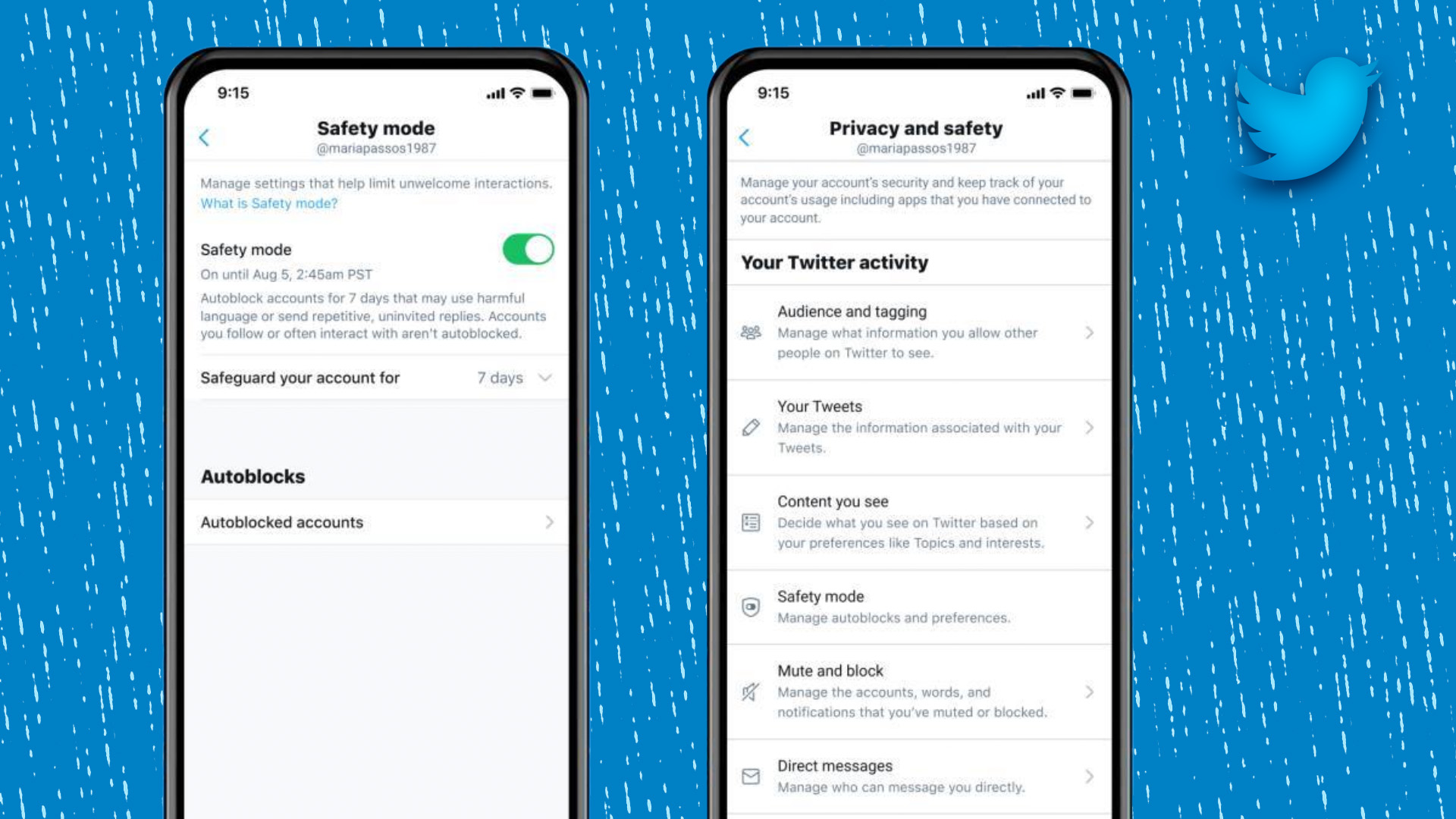 Image by Minnie Huynh, Screenshots by Twitter
The Intended Use for Safety Mode
​​The intended use for Safety Mode is to help users avoid negative impacts for any published tweets, whether or not they are intentional. This would provide a means to alleviate some of the psychological stress that can be associated with on-platform pile-on and abuse.³
Safety Mode is created and geared towards users that unintentionally stumble into situations and need a break from the app. Overall, Twitter aims to create a safe and stress-free environment through the new Safety Mode. 
Attributes:
1. https://www.theverge.com/2022/2/15/22936021/twitter-autoblocking-safety-mode-beta 
2.https://techcrunch.com/2022/02/15/twitter-expands-access-to-anti-abuse-tool-safety-mode-adds-prompts-to-enable-it/
3.https://www.socialmediatoday.com/news/twitter-expands-new-safety-mode-auto-block-option-to-more-users/618907/ 
4. Images by: Minnie Huynh