Every day, people play games set in conflict zones right from their couch. But right now, armed conflicts are more prevalent than ever. And to the people suffering from their effects, this conflict is not a game. It destroys lives and leaves communities devastated. We challenged gamers to play FPS by the real Rules of War, to show everyone that even wars have rules—rules which protect humanity on battlefields IRL.
Our Solution
The 'Play by the Rules' campaign had three phases:
1) Awareness. We enlisted renowned gamers and Twitch streamers from leading FPS games, including PUBG, Call of Duty, Fortnite, Escape from Tarkov, and Rainbow 6: Siege. They posted to their socials about the 'Play by the Rules' event to generate awareness and enthusiasm for the cause.
2) Event. The keystone of the strategy was a Twitch livestream. Partner gamers played their preferred FPS games in accordance with the Rules of War. An ICRC expert hosted the livestream, providing a seamless blend of gaming insights and International Humanitarian Law to guide the gameplay and discussion.
3. Extension. 'Play by the Rules' game modes were designed and launched for Fortnite and Arma III so gamers everywhere could participate and try playing their favorite FPS by the Rules of War.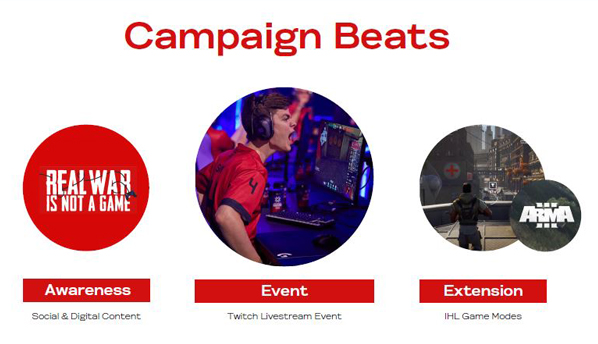 4 Ways Gamers Could Play by the Rules
The Rules of War are set up to maintain humanity in armed conflicts, ultimately reducing suffering and saving lives. They are aimed to protect civilians, aid workers, medical personnel (those not fighting) as well as injured soldiers and prisoners (those not able to fight). Gamers were challenged to play by these four tenants: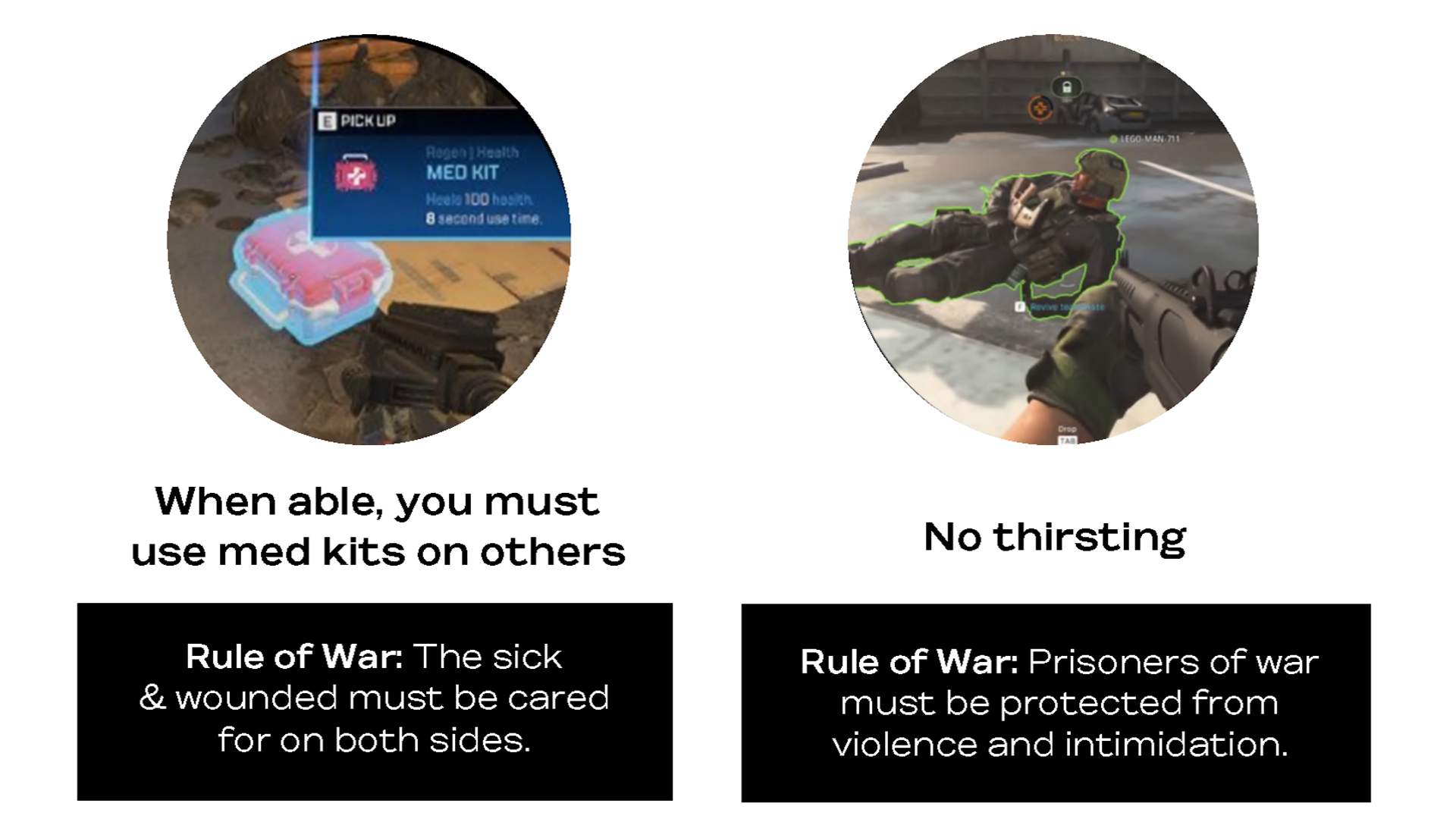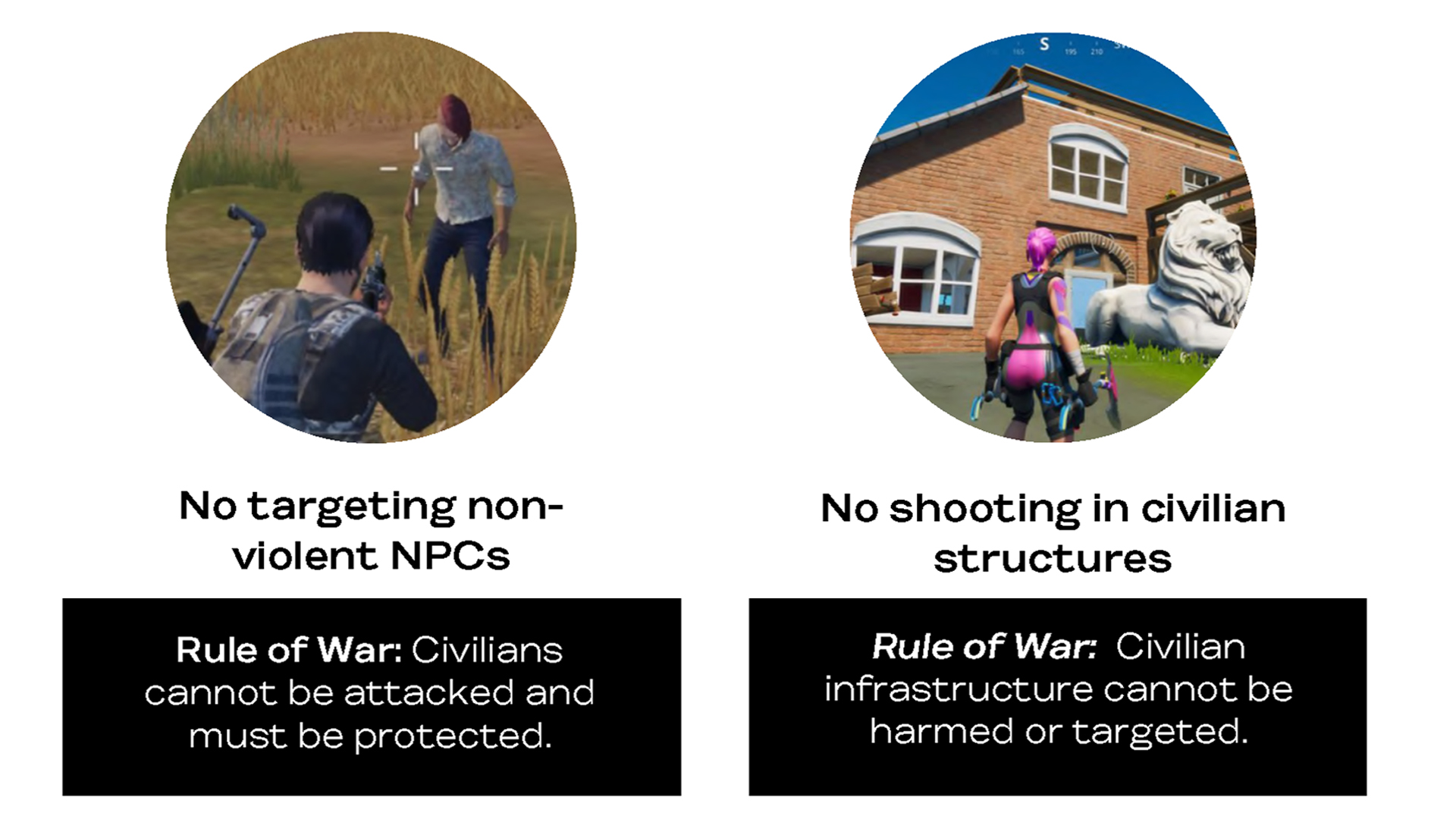 About The ICRC
The ICRC helps people around the world affected by armed conflict and other violence. The organization does everything it can to protect people's lives and dignity and to relieve suffering, often with its Red Cross and Red Crescent partners. The ICRC also seeks to prevent hardship by promoting and strengthening humanitarian law and championing universal humanitarian principles.

People know they can count on the ICRC to carry out a range of life-saving activities in conflict zones and to work closely with the communities there to understand and meet their needs. The organization's experience and expertise enables it to respond quickly and effectively, without taking sides.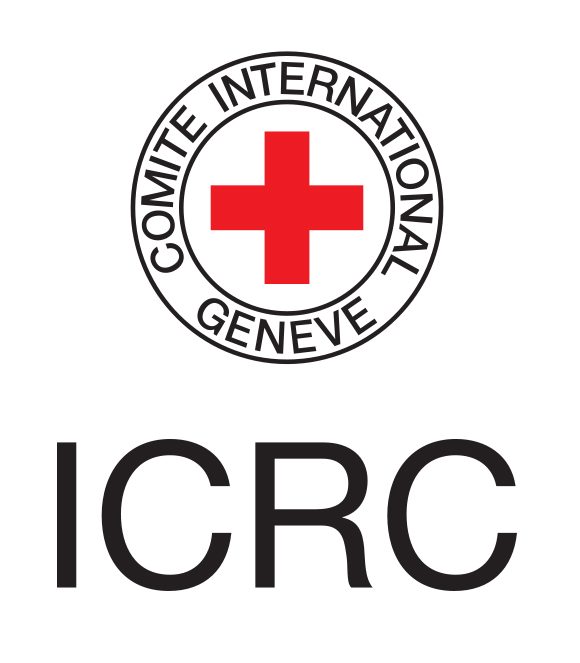 Partner Gamers & Twitch Streamers

"As someone who can relate a lot to this cause and as someone who's being affected directly or indirectly by the past and present wars around me, I really wish countries and armies would abide by the rules. It's heartbreaking what is happening in today's world, and I hope we can all make a positive change to help and protect the innocent."
- Danucd
"I had a great time working with the ICRC to Play by the Rules of War. It was very difficult to change up my gameplay to incorporate the rules. It was much easier to learn about the Rules of War while playing a video game than by reading a document or watching a video. War is obviously a terrible thing but unfortunately does take place in our world. It is important to remember that we are all humans, and at the end of the day we need to treat each other with respect and dignity regardless of the circumstances."


- King George
"It was amazing being a part of the Play by the Rules campaign. It felt good to be part of a fresh idea with regards to content creation whilst at the same time bringing awareness to an important cause. I was proud to be a part of the campaign and very grateful for the opportunity."
- Gingy
Results
The 'Play by the Rules' campaign achieved notable success and accomplished its mission to spread awareness for the Rules of War.
377K
TWITCH EVENT LIVE VIEWS
3M
SOCIAL MEDIA IMPRESSIONS
Awards
WINNER
SOCIAL IMPACT CAMPAIGN