HELLBOY
Lionsgate asked PopShorts to help them generate awareness amongst action genre moviegoers and gamers and build anticipation for the theatrical release of their action fantasy, HELLBOY.
Our Solution
#REDINTHEFACECHALLENGE
We enlisted some of the most recognizable influencers spanning across gaming, comedy, and entertainment, to create comedic skits while showcasing their interpretation of HELLBOY cosplay.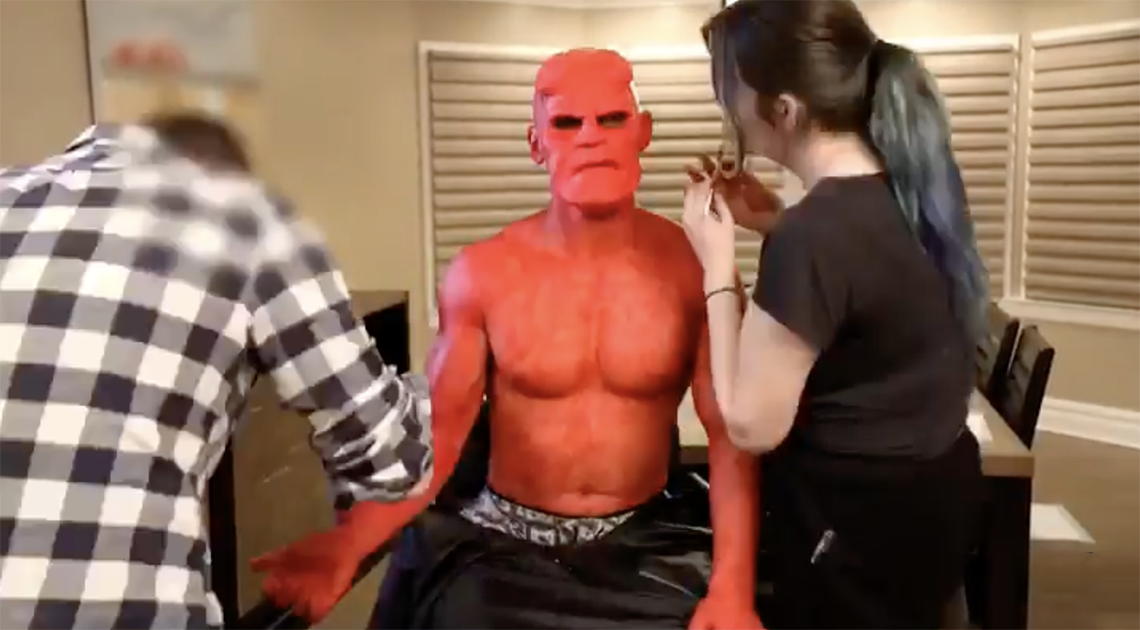 Comedy Creator
Adam Waheed
Adam is one of social media's greatest comedy creators. His comedic presence, with over 2.5 million followers on Instagram and 10 million on TikTok, has landed him in Forbes' 30 under 30 list in social media. We recommended Adam for his content style and because his audience aligned perfectly with the target demographic for Hellboy.
Esports Gamer
Faze Censor
Doug Martin aka FaZe Censor is a 4x professional Call of Duty Champion and one of the eSports community's biggest social media stars. He sought refuge from his childhood bullies by dedicating himself to gaming, fitness, and comic book collecting. After seeing Doug's level of commitment to a previous comic book cosplay, we knew he would be perfect for the Hellboy campaign.
Driving Ticket Purchases
To drive moviegoers into theaters to see Hellboy, our creators shared timely Instagram Stories to let their audiences know that tickets were now on sale!
Results
Beating Benchmarks
The cosplay approach was a hit and the creators' videos went semi-viral, helping us to surpass our benchmarks and delivering significant earned media value to Lionsgate.