COLORADO CRISIS SERVICES
Colorado Crisis Services asked PopShorts to build statewide awareness of CCS – inclusive of phone, text, chat services and walk-in centers – among Youth (ages 13-21) in Colorado.
Our Solution
Below the Surface
Colorado-based social media creators shared their personal mental health challenges with fellow teens to let them know that they are not alone. Sometimes, pain can lie just below the surface. When you need someone to talk to, CCS will always be available, 24/7/365. Every conversation with CCS' professional counselors is free and confidential.
The content was published organically to their Instagram and Snapchat feeds, then amplified with paid media to Colorado teens.
Amanda was told at age 10 that her body didn't fit her studio director's vision of his dance team. It hurt her feelings, but she didn't let him ruin her dream of becoming a professional dancer. She has since performed on Ellen, Dancing with the Stars, and at the Radio Disney Music Awards. Amanda celebrates body diversity and acceptance with her body positivity movement, #BreakingTheStereotype.
Sharlize is a dancer, figure skater, actress, and social media star from Littleton. With all of her extracurricular activities, she quickly became overwhelmed with stress and anxiety and she lost her motivation to study. She felt alone but talking to someone helped her come up with a plan to balance her life.
Makenna was one of Teen Vogue's "21 Under 21" in 2018. Makenna has suffered from bullying, which made her feel self-conscious and depressed. She can also relate to other teens who have to deal with their parents getting divorced, and the temptations to give in to peer pressure to take drugs or drink alcohol. Makenna let Colorado teens know that CCS is there if they need someone to talk to.
You're Not Alone
Each creator encouraged other Colorado teens, no matter what issue they may be dealing with, to text TALK to '38255' or to SWIPE UP to speak to a trained counselor.
Paid Media
We published paid ads to Instagram, Facebook, Snapchat, and YouTube because of their extensive market penetration among Colorado Youth ages 13-21. Knowing the teen audience consumes the majority of their media on mobile, all placements included a CTA to text 'TALK' to 38255 to text a support line where a real, personal, confidential, trained counselor would be ready to listen and provide help 24/7.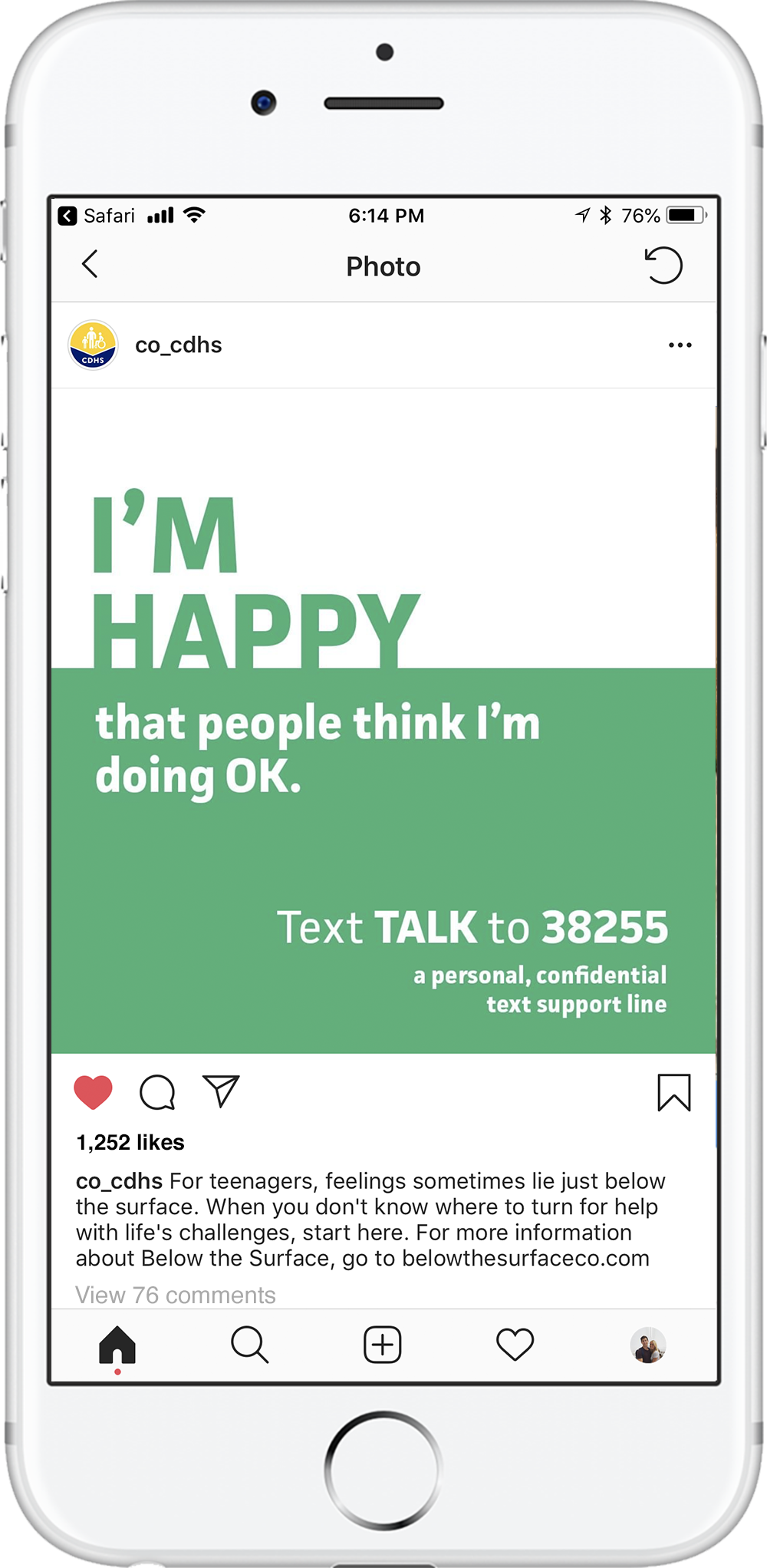 Social Video
The :15 video placements animated the messaging for increased effect and were strategically played within music and gaming content.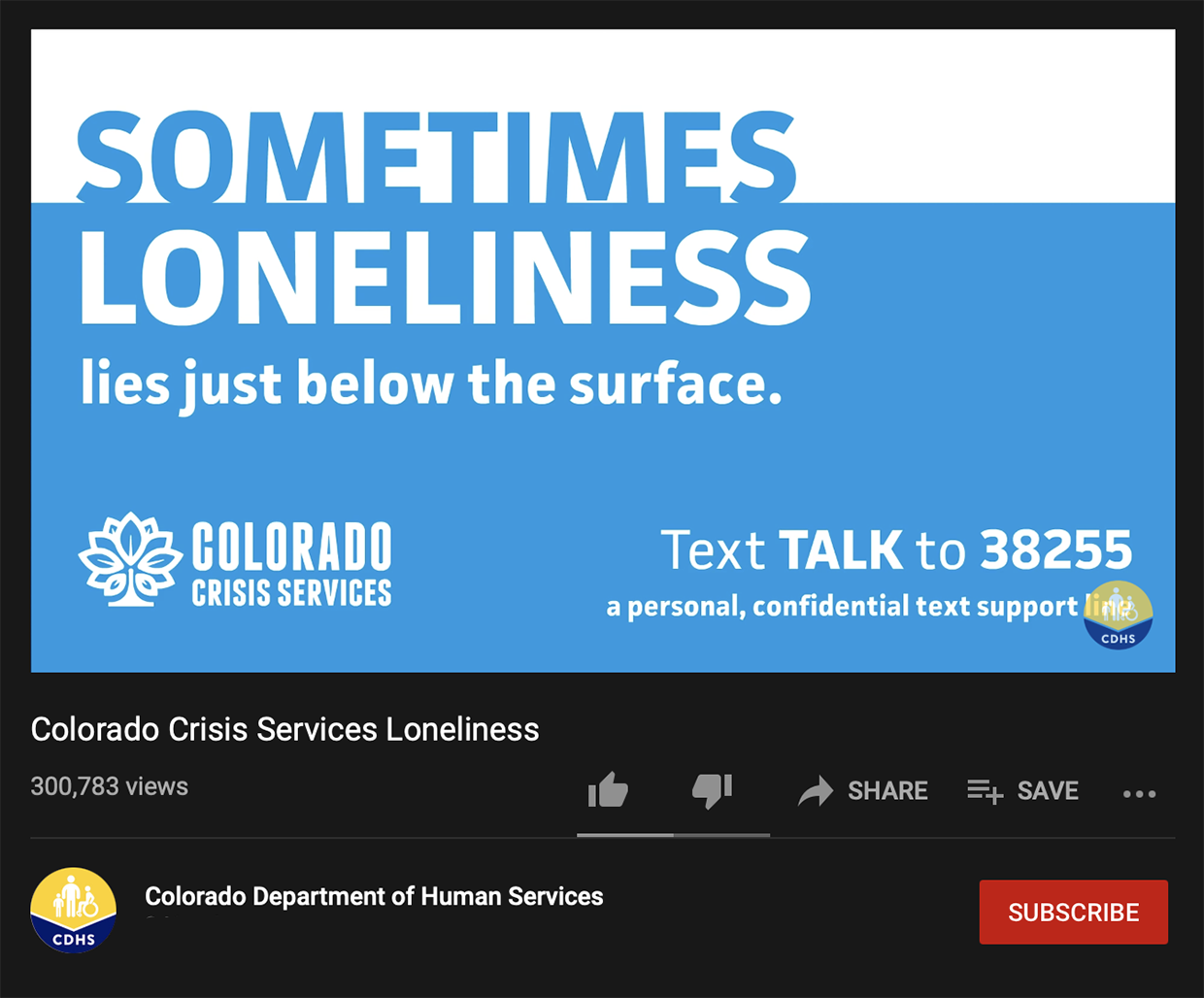 Results
Supporting Mental Health
The campaign was a huge success across the board, achieving over 13.5MM impressions while surpassing benchmarks across all channels. Most importantly, we were able to grow the number of meaningful text conversations trained counselors had with teens, providing help and support for Colorado Youth who were in need of someone to talk to.