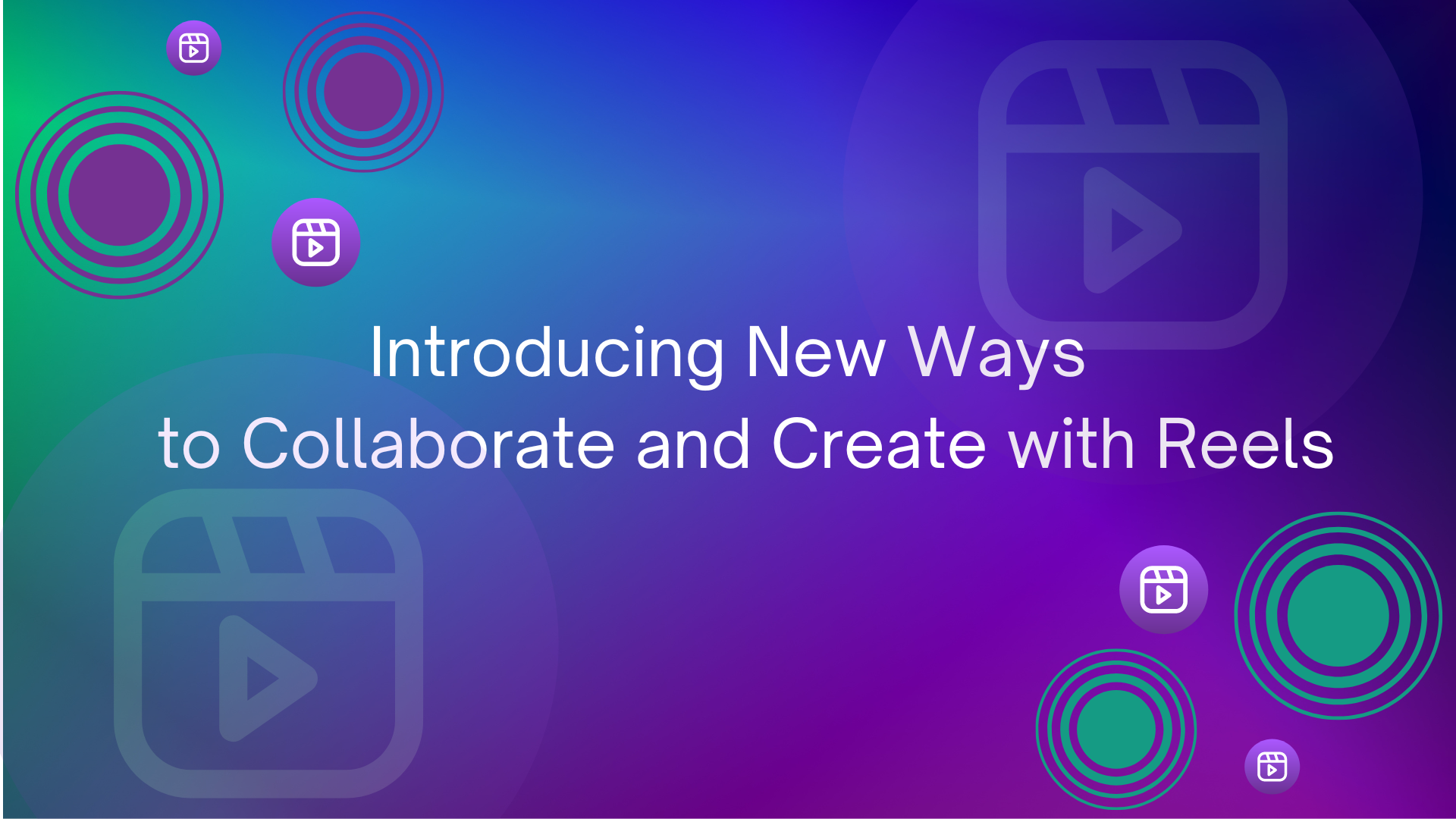 Instagram has continued to enhance its user experience through new updates and features. The platform's latest string of updates will specifically focus on improving its Reels feature to provide users with new opportunities for collaboration and content creation. In addition to enhancing pre-existing features, Instagram will introduce new components to Reels, including templates and Dual.¹
One picture is worth a thousand words when utilizing the Instagram Remix tool. The Remix feature is the editing feature that displays reactionary videos next to the original video, creating a space for better storytelling through your content. Instagram enhances the tool with some latest updates, including Remix for photos and new aspects to the Remix layout. The format's expansion offers a picture-in-picture reaction window, horizontal and vertical split screen choices, the ability to add clips following the original reel, and a green screen option.

Screenshot from Instagram
New Templates For Reels and Dual Tool
Creativity is a virtue on Instagram. Everything from how the content is captured and edited can have a unique creative flare. Instagram is maximizing its creative output by introducing templates for the Reels tab. The templates will offer easier content creation, utilizing preloaded audio and clip placeholders.² Users will insert their footage and images into placeholders to create the final video completion. Quick template designs will reduce time in the editing room for influencers and creators who use Instagram Reels as their primary content outlet on the app. 
Making its new debut on the Instagram platform is the Dual tool. Dual is a new feature that will allow users to record content with the back camera while simultaneously recording with their front camera. Offering the audience to receive both the image captured and the user's reaction to it.

Screenshot from Instagram
Instagram Changes "Reels"  Feature
Since 2020, Instagram Reels have been a simple and accessible way for users to find and share short-form video content. Soon, Reels will no longer be limited to short-form content. As part of a recent update, any videos posted to the platform will be automatically shared to Reels rather than displayed as video posts. The update only applies to new videos under 15 minutes, and any pre-existing videos will remain as video posts. To keep things organized, Instagram will also consolidate the video and Reels tabs on user profiles. Additionally, the platform is implementing new changes to its "Discovery" page, expanding the reach of public accounts. New reels under 90 seconds will become eligible for recommendation to a larger pool of viewers for these users. 
Written by: Shelby Martin & Kieara Rios
Image design by: Candace Castillo & Sara Freyre
Attributions:
https://about.instagram.com/blog/announcements/introducing-new-ways-to-collaborate-and-create-with-reels/