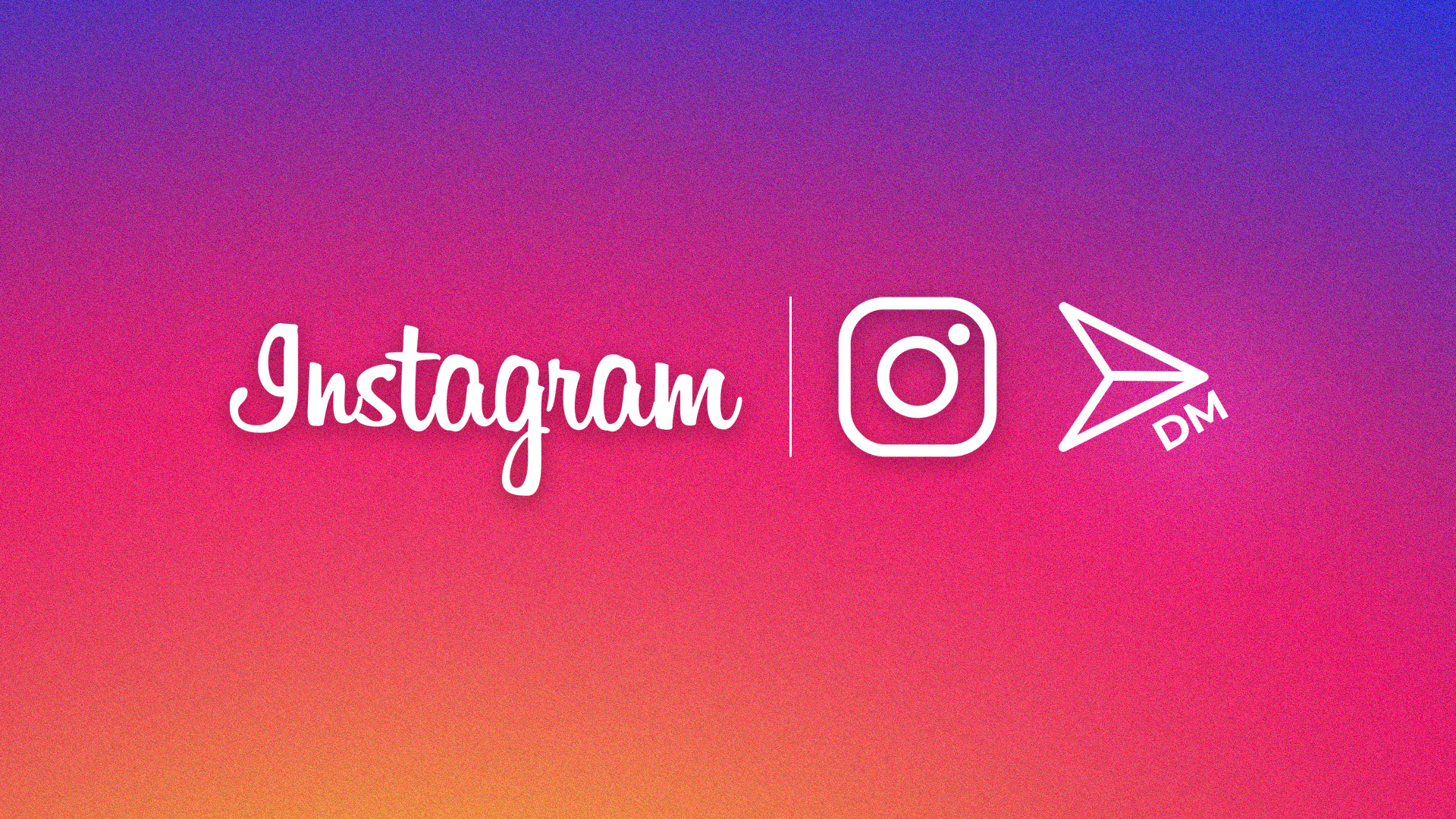 [Screenshot from Instagram]
Instagram has recently added multiple messaging features that will help encourage the use of the direct message option. These features include quick sharing, music previews, and new chat themes.
One of Instagram's new features is "reply while you browse." This new feature will enable users to respond to direct messages while looking through their feed instead of having to go to their inbox to respond. Instagram will also be adding indicators that show who is online, "At the top of your inbox, you can see who's free to chat at that moment, helping you find serendipitous opportunities to connect with friends."¹
Meta created these new features to make messaging through Instagram more accessible and convenient. With messaging becoming a more significant part of the app, Meta felt these upgrades would benefit all users.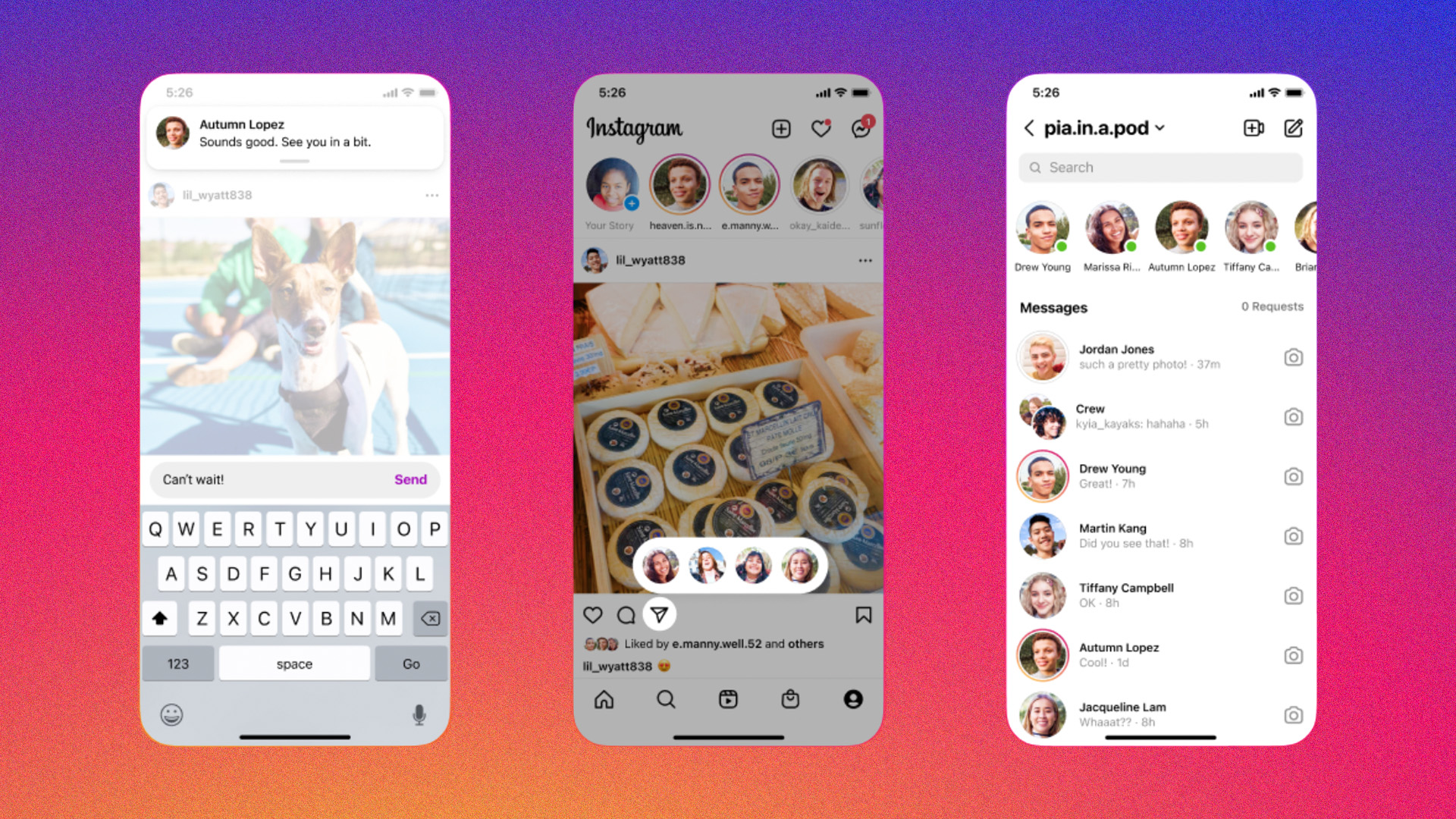 [Screenshot from Instagram]
Additional Features
Instagram will also be integrating Apple Music, Amazon Music, and soon Spotify to allow users to share 30-second song previews in chats.² Considering how significant music discovery through social media has become, this can be Instagram's chance to integrate more music engagement within the app.  
Users will also be able to customize chat themes within messaging. This addition will help conversations feel more personal as users will be able to select from a provided collection of themes. 
The last two updates Instagram will be adding are poll stickers and silent messages. Users will now be able to use poll stickers to create polls in both one-on-one conversations and group chats. Lastly, silent messages will now be available to send to another user. This option will allow messages to be sent without alerting the receiver for their convenience.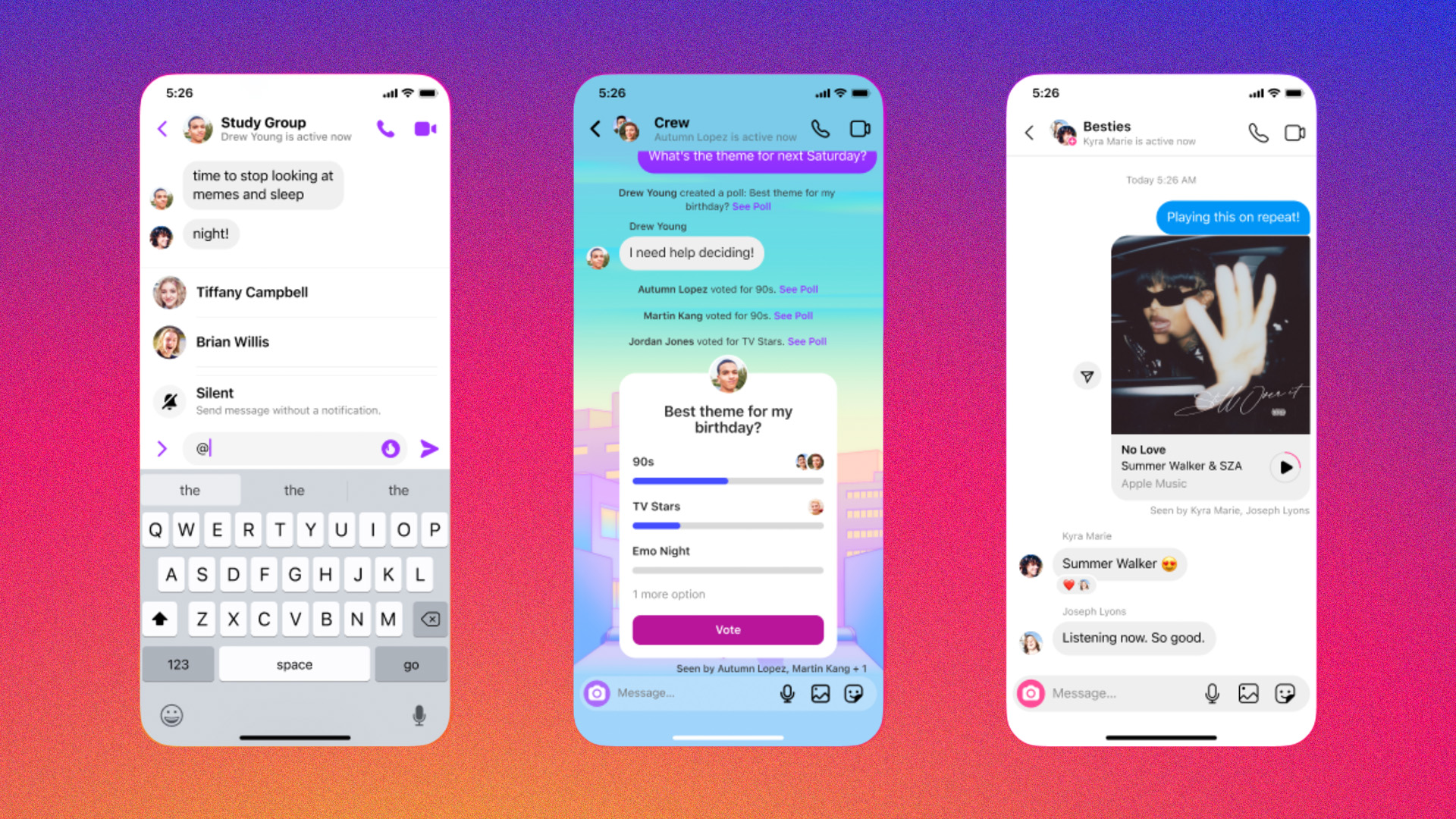 [Screenshot from Instagram]
Future Plans for the Messaging Updates
As of now, these new features will only be available to Instagram users, but if Meta's major messaging integration plan goes forward, all of these features will be connected to WhatsApp and Messenger.³ The goal is to provide the same messaging capabilities to all Meta-owned platforms. 
Each messaging update or added feature should be seen as a stepping stone in Meta's plan to make messaging easy and available to all people. These new updates are just new ways to help make communication broader and as inclusive as possible. 
Attributes:
1.https://www.socialmediatoday.com/news/instagram-adds-new-messaging-features-including-quick-replies-music-shari/621384/ 
2.https://techcrunch.com/2022/03/31/instagram-upgrades-its-dm-inbox-with-music-sharing-statuses-polls-silent-messages-and-more/ 
3.https://techbriefly.com/2022/04/01/instagram-adds-new-messaging-features-quick-replies-new-chat-themes-and-more/ 
Written by Vince Gurrola 
Image 1:  Minnie Huynh
Image 2: Screenshot from Instagram
Image 3: Screenshot from Instagram