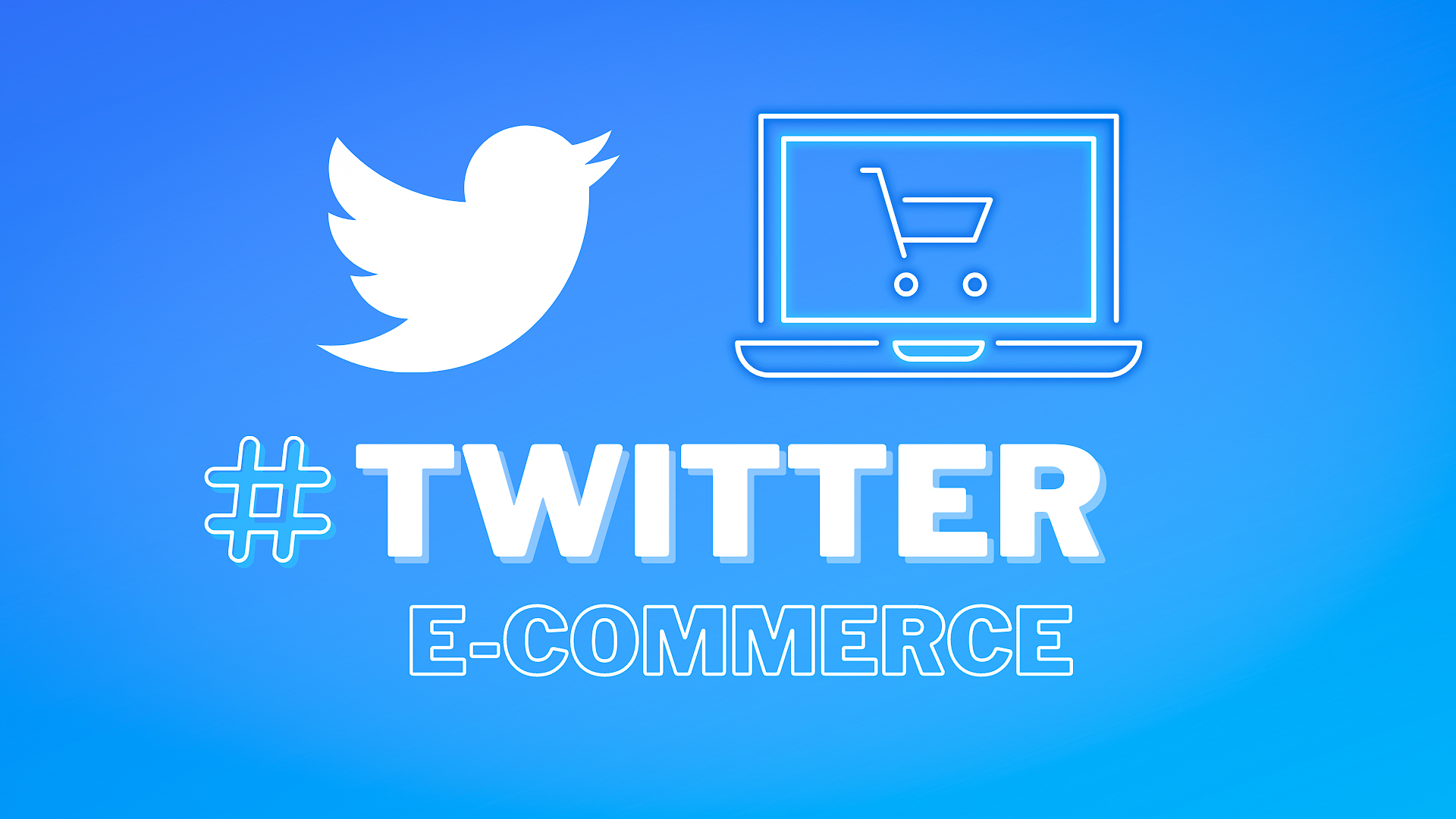 Last summer, Twitter began testing a U.S. e-commerce pilot allowing users to browse products from a "Shop Module" that was located at the top of merchants' profiles. However, this pilot only allowed merchants to showcase up to five products. 
Recently, Twitter released a new shopping feature called "Twitter Shops", which will permit all merchants to showcase up to 50 items on their profile. This will enable brands the opportunity to show the variety of items offered through the app. 
Twitter has explained "​​With Twitter Shops, merchants can handpick a collection of up to 50 products to showcase to shoppers on Twitter. The feature, which is free to use, gives people the chance to view products from the profiles of their favorite brands, so when you talk about and discover products on the timeline, you can now browse them on Twitter, too."¹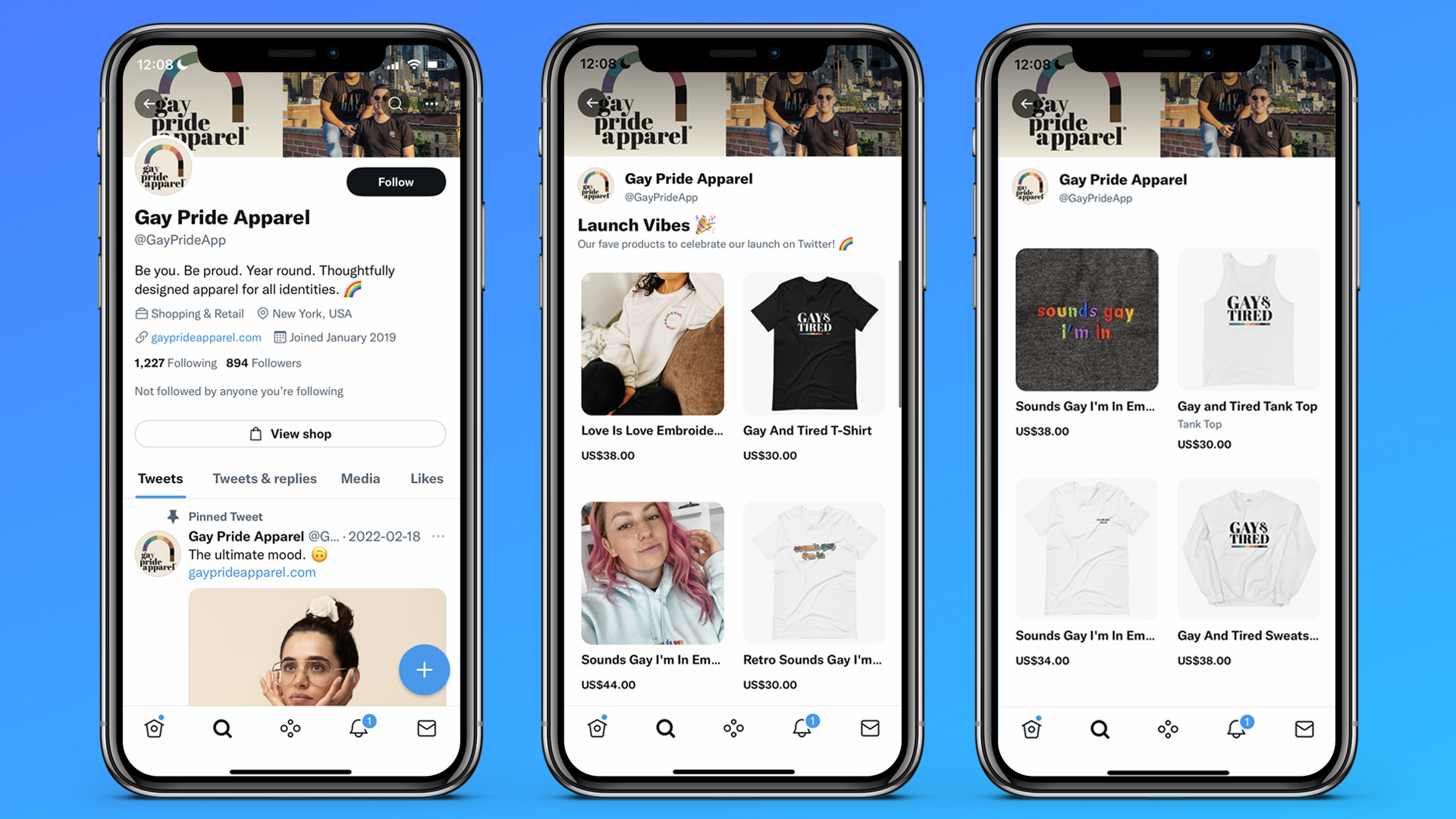 [Screenshots from @GayPrideApp]
More information about Twitter Shops
Unlike other social media platforms such as Instagram, which offers native Shops, Twitter Shop transactions will be off of the app. When users click "View Shop" on merchants' profiles or tweets, they will be redirected to the merchant's website to complete the transaction. 
As of now, this feature is free to use, and Twitter is not currently monetizing the new product while it's still in the testing phase. At launch, the Twitter Shops will be in beta testing in the U.S. in English with hundreds of brands, including @Verizon, @ArdenCove, @LatinxInPower, @GayPrideApp, and @AllIDoIsCookUS.². Twitter plans to recruit more merchants and manage partners as this beta moves forward. 
 Twitter Shops represent Twitter's latest effort to continue to branch out into shopping, following the Shop Module and its Live Shopping experience.³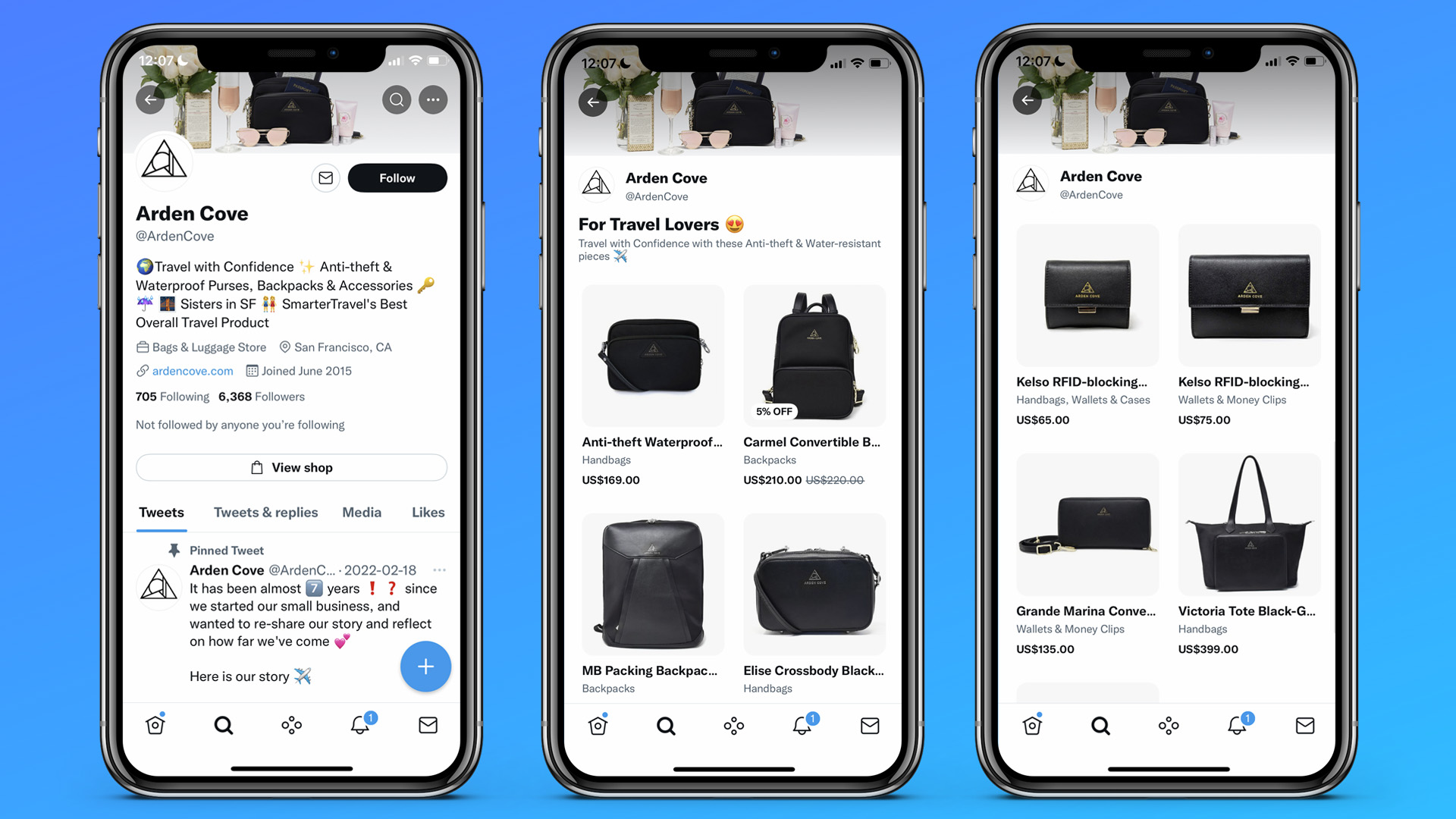 Possible challenges moving forward
Over the past year, Twitter has been focused on rolling out new e-commerce features at a rapid pace. Although this is good for e-commerce, Twitter has been receiving criticism that these efforts distract from more critical work that needs to be improved within the app. 
Another challenge that Twitter e-commerce faces are how users perceive the social network. It is not clear how many users use Twitter as a place to discover new items, given that the app is still text-heavy in nature. 
Overall, "Twitter Shops" hopes to urge more users to shop and find new products through the app, as well as encouraging merchants to post products within the app. As of now, "Twitter Shops" is only available for iPhone users but hopes to expand to more users in the future.
Attributes:
https://www.socialmediatoday.com/news/twitter-launches-live-test-of-new-profile-shops-to-display-products-in-app/619978/ 
https://techcrunch.com/2022/03/09/twitter-expands-its-e-commerce-efforts-with-launch-of-twitter-shops/ 
Photos by Minnie Huynh