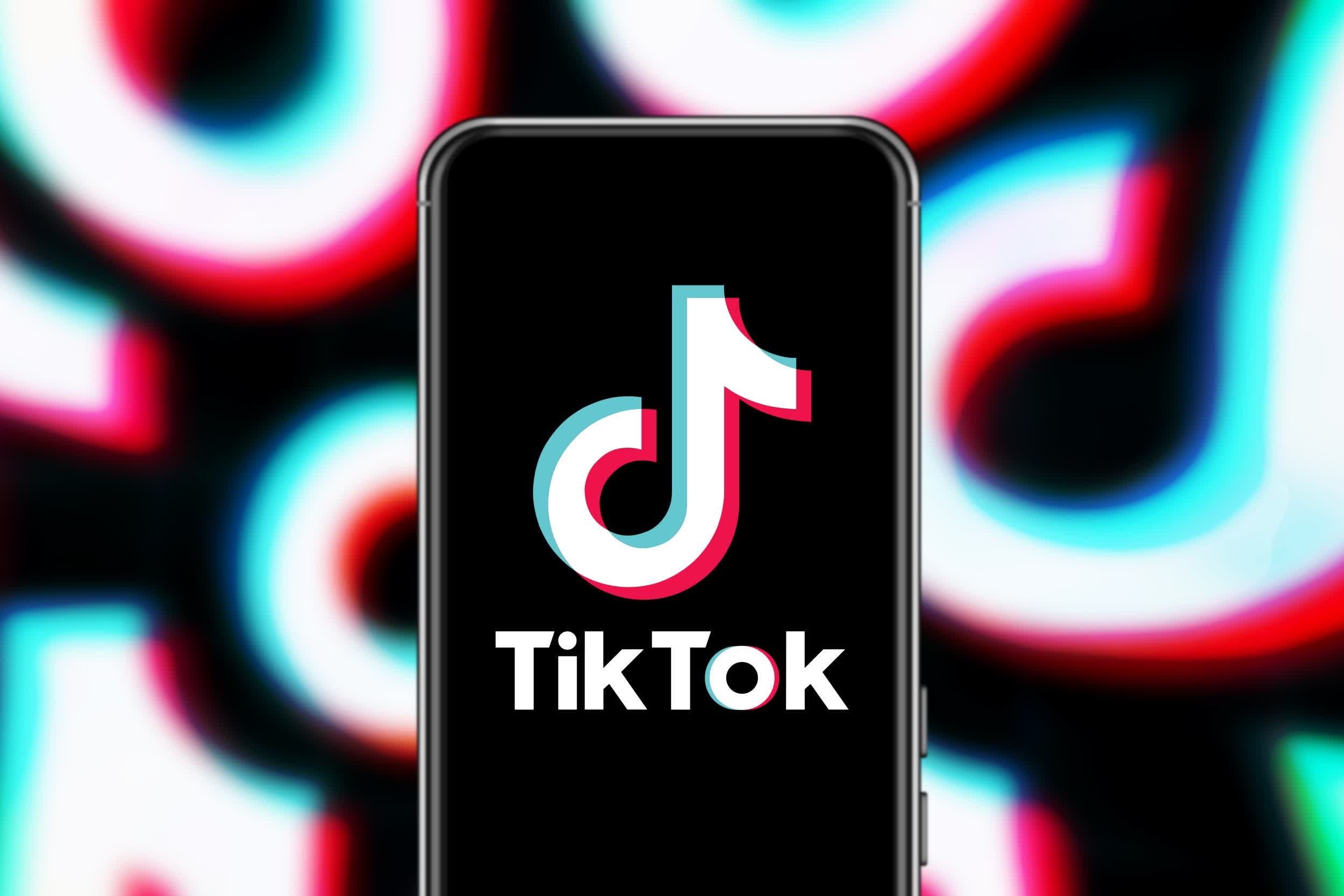 Photo by: GB News
TikTok's maximum video length has now increased to 10 minutes. This update comes less than a year after the platform increased its video length from 60 seconds to 3 minutes in July 2021.¹ This new feature will be rolling out to all users in the next couple of weeks, but some users already have the feature. TikTok will notify each user when it is available to them as long as they have their app updated. 
This new update allows users to expand their content. The extension to 3 minutes was already a big change from 60 seconds. It allowed users to post their content in one part rather than a series of videos. 10-minute videos allow users to post more content on the platform instead of turning to other platforms and hoping their followers will transfer over.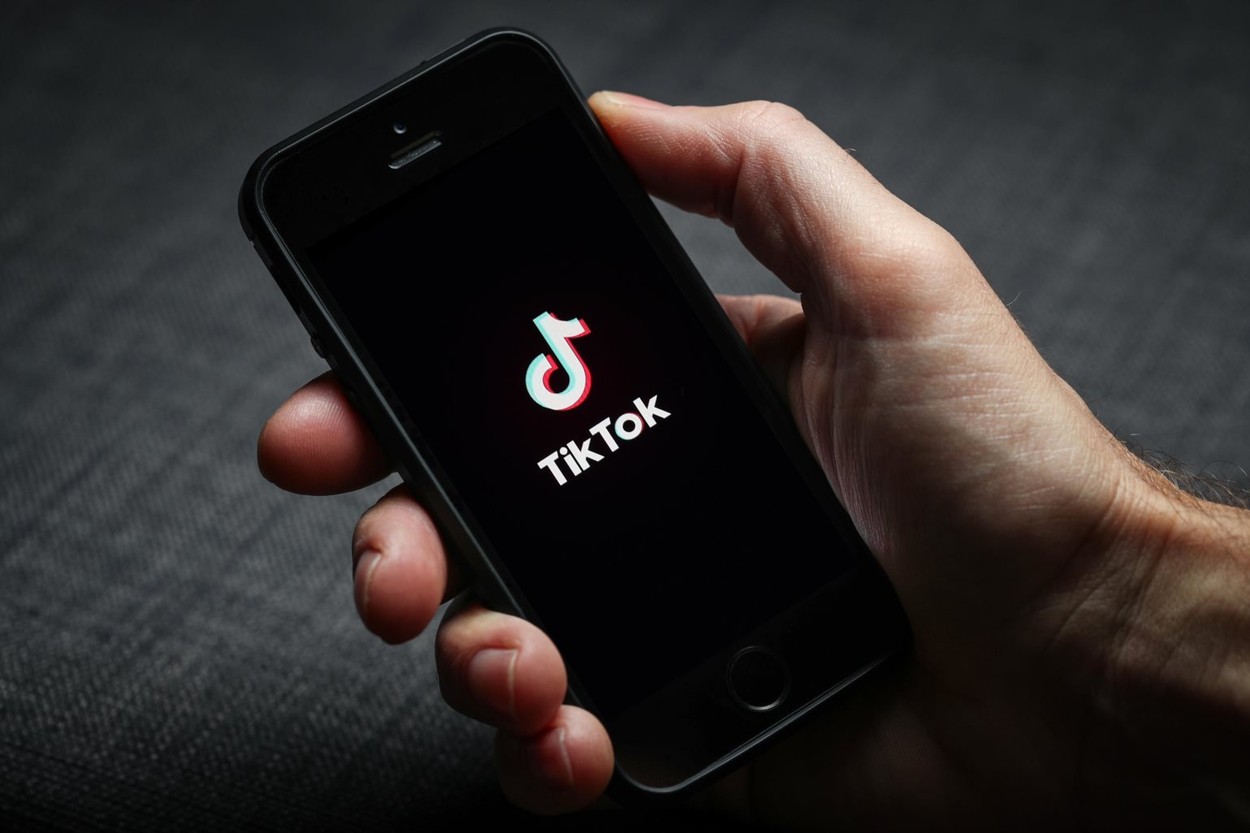 Photo by: USA Today
Competing platforms
This new feature will allow TikTok to compete with long-form platforms like YouTube. Although, Youtube has also worked to keep up with TikTok's ever-growing popularity with their launch of YouTube Shorts in September 2020.²
YouTube is not the only app that added short-form content to its platform. Both Instagram and Facebook are now equipped with Reels, while Pinterest and Snapchat have added a TikTok-like feature to their apps. 
When it comes to long form content, TikTok was not the first to try and compete with YouTube. Instagram's IGTV launched in 2018 and was recently rebranded as Instagram TV. The app allows users to post videos up to 30 minutes in length.³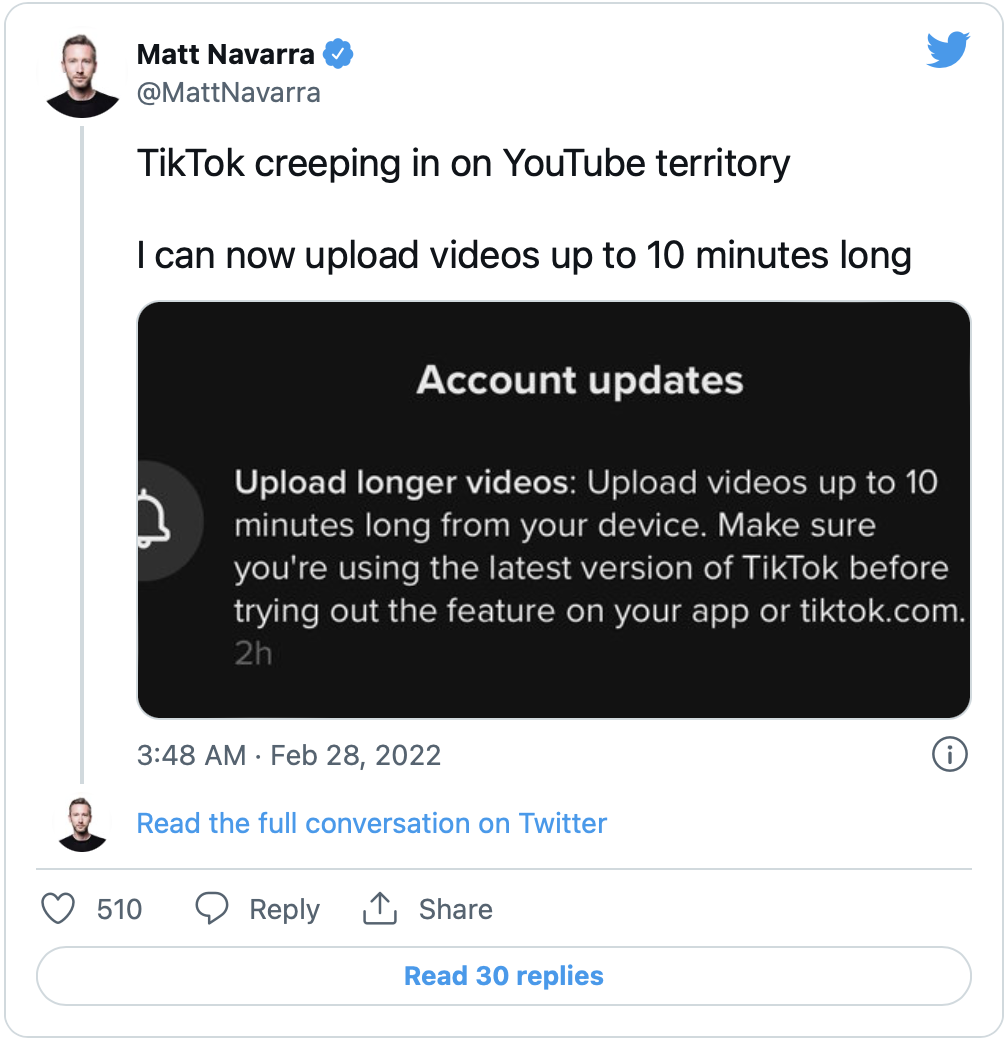 Photo by: everything-pr.com
How will this fit into the platform
TikTok is known for its short videos that users can quickly swipe through and its algorithm that tailors its For You page to each user's likes and interests. However, longer videos could disrupt the algorithm's ability to collect users' watching habits.⁴ 
A spokesperson for TikTok told The Verge that they are always thinking about improving the user's experience. The company is excited about this new 10-minute update and hopes it will "unleash even more creative possibilities for our creators around the world." This new update is part of TikTok's efforts to expand the content creators are able to upload as well as their way of competing with other platforms.
Attributions: