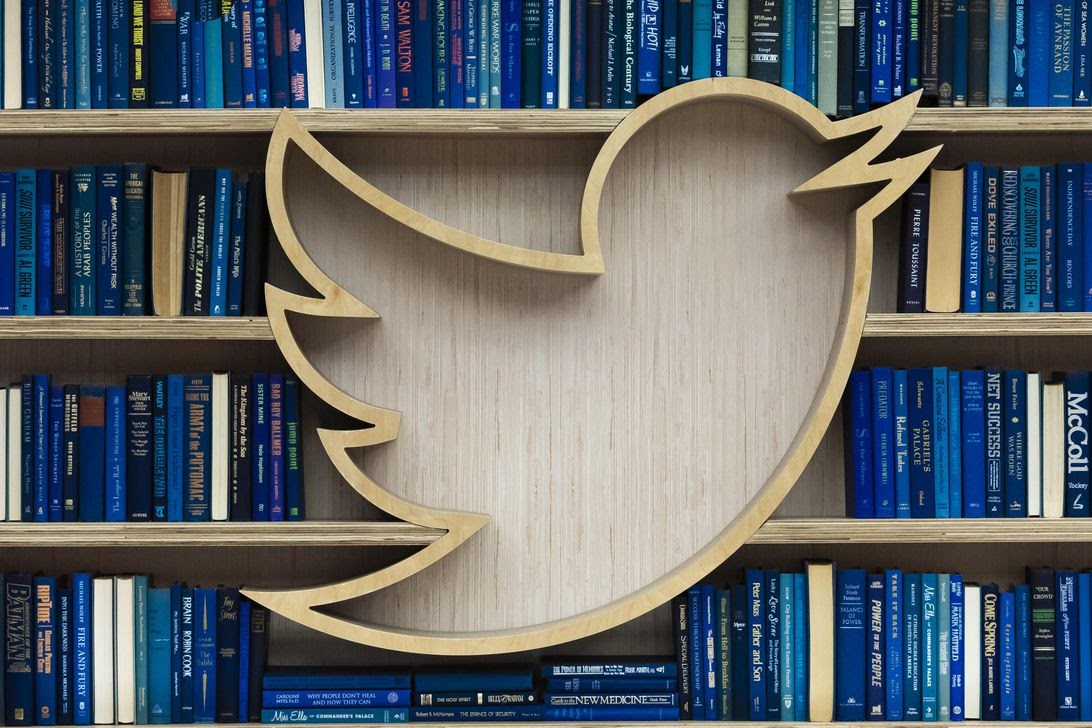 Image by CNET
In June of 2021, Twitter announced its efforts to meet the needs of its "power users."
Twitter stated, "[we] are developing and iterating upon a solution that will give the people who use Twitter the most what they are looking for: access to exclusive features and perks that will take their experience on Twitter to the next level."¹ 
Rolling out the service to Australia and Canada, Twitter released Blue with updates to New Zealand and the United States across iOS, Android, and the web. Subscribers will pay $2.99 per month and have access to exclusive features on the app.
It is worth noting a portion of the subscription fee goes directly to publishers. Users can see this in their settings under "see your impact." Twitter announced their goal is to help their partners make 50% more per person than they would've made from serving ads to that person.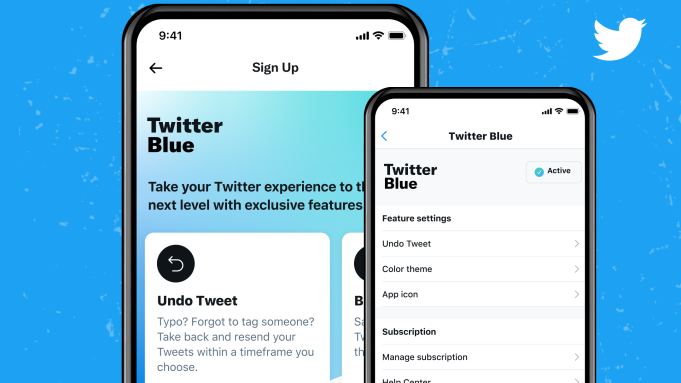 Image by Twitter
Subscription Features²
Ad-free Articles (previously known as Scroll)
On iOS and desktop platforms, members can visit news sites available in the U.S. such as The Washington Post, L.A. Times, USA TODAY, The Atlantic, Reuters, The Daily Beast, Rolling Stone, BuzzFeed, Insider, The Hollywood Reporter, and more with no ads. However, subscriptions to certain publications for their content are still required. 
Reader Mode
Provides users with the option to turn long threads into text format for easier reading. 
Undo Tweet
A timer of up to 30 seconds enables users to click 'Undo Tweet', allowing them to reverse potential mistakes before they go live. Undo functionality will also work for replies and threads.
Bookmark Folders
Lets users create labeled bookmarked categories within their saved tweets to organize their content.
Top Articles
Available for desktop and Android, users can see the most-shared articles in their network over the last 24 hours.
Custom Navigation
Those using iOS can customize their navigation bar to precisely what they want, giving them quick access to messages, bookmarks, top articles, spaces, and more.
Labs
Most likely to be frequently changing, subscribers will have early access to features Twitter is testing, such as uploading videos up to 10 minutes and pinning D.M. messages to the top of their conversations.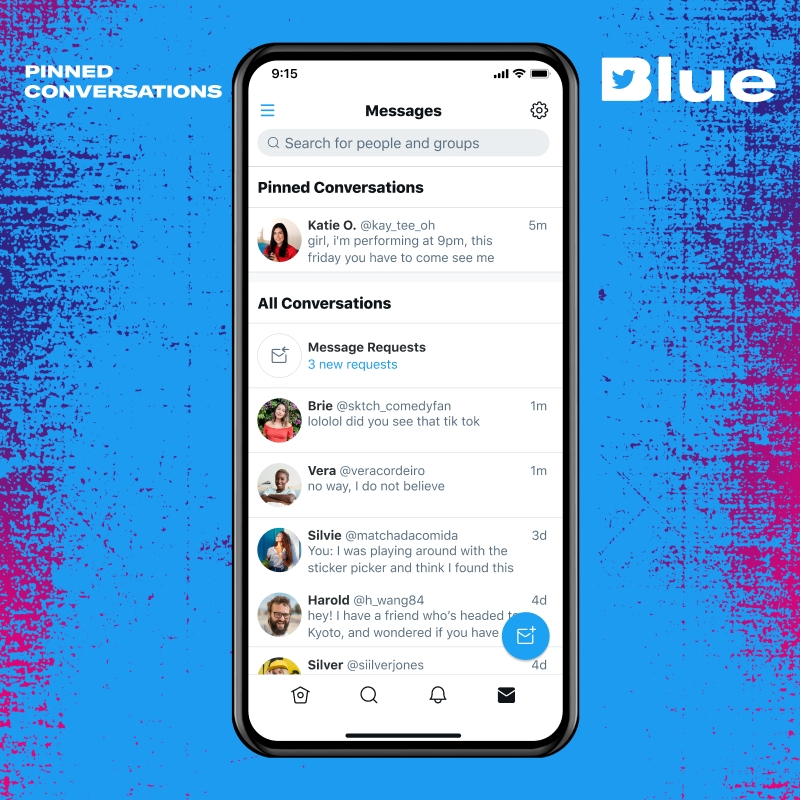 Image by Twitter
Takeaways
Twitter Blue is the first paid product the company has released and highlights the company's plan to diversify its revenue beyond just advertising. Additionally, this update is the company acknowledging its power within the journalism industry.
Twitter's Senior Director of Product, Tony Haile, said, "at Twitter, we recognize that a great public conversation requires a thriving journalism ecosystem, so with Blue, we're not just trying to enable a better internet for subscribers but a better internet for journalism, too."³
Attributes: