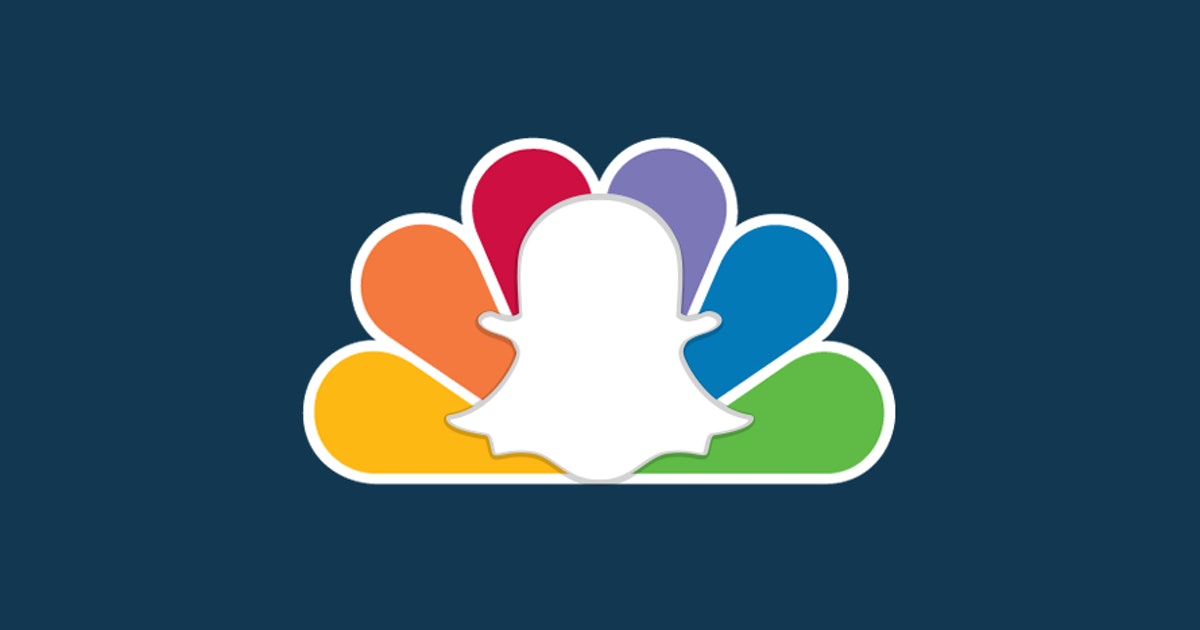 [Image by Input Mag]
On November 1st, 2021, Snapchat announced that it partnered with NBC Universal to allow the use of notable sounds from their IPs. This partnership adds an audio catalog of popular shows and films like:
The 40-Year-Old Virgin, Back to the Future, Billy Madison, Bridesmaids, Forgetting Sarah Marshall, Happy Gilmore, Scarface, Shrek, The Office, Parks and Recreation, Saturday Night Live, Law & Order, Brooklyn Nine-Nine, 30 Rock, and Friday Night Lights.¹
The acquisition also means that users will have access to NBC's streaming service, Peacock, and therefore can use audio from Peacock Originals, such as A.P. Bio and Saved by the Bell.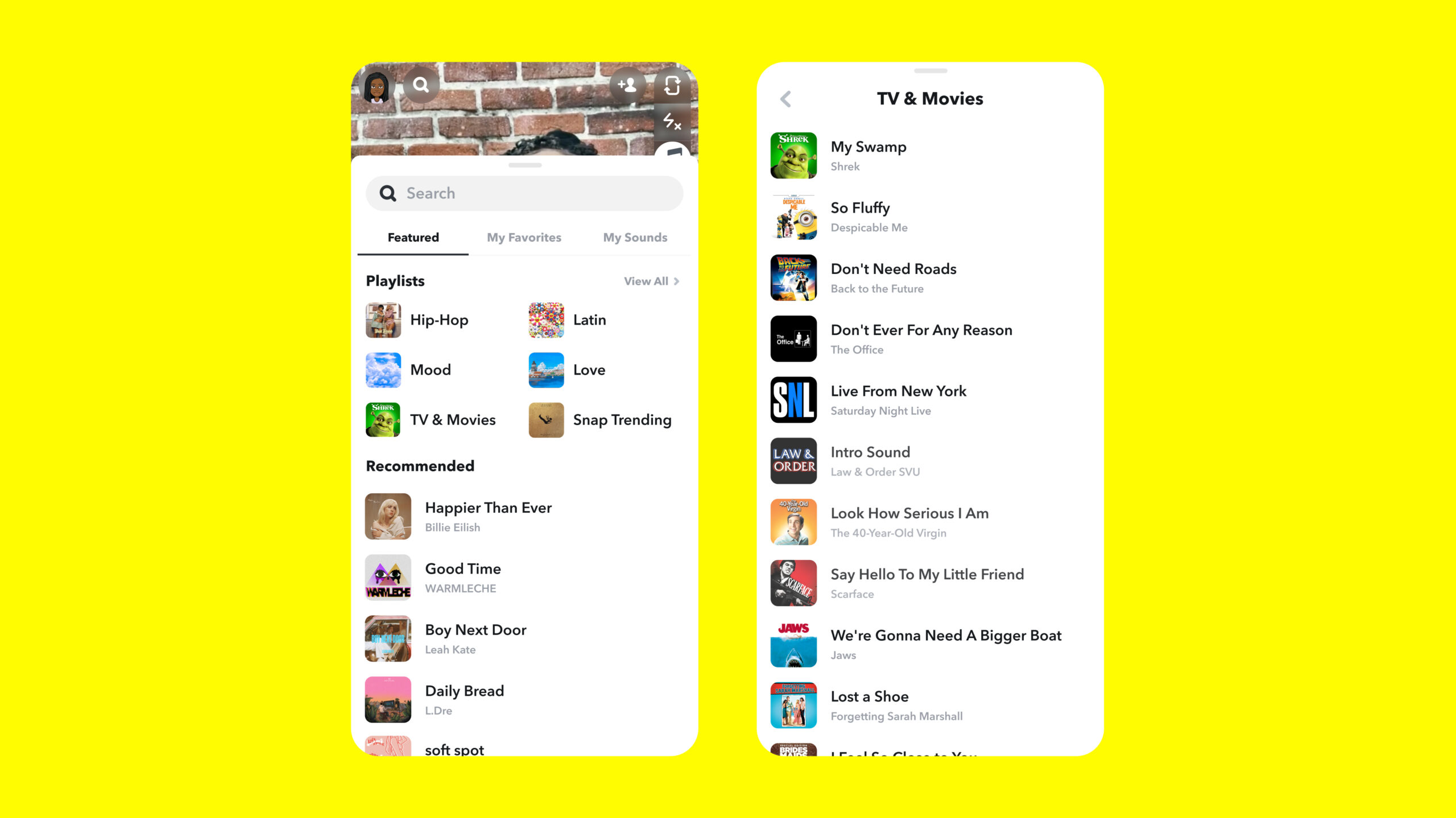 [Image by Snapchat]
Functionality
Viewers can swipe up on a post, observe the movie's title from which the sound belongs, and see where they can stream it. 
Snapchat's SVP of Content and Partnerships notes, "NBCUniversal has an iconic catalog, and we know Snapchatters will love adding quotes from their favorite movies and series to their Snaps to help perfectly express the moment. NBC has been a tremendous and long-standing partner to Snap, and we're thrilled to continue to innovate together on new experiences for our community."
Competition
Snapchat's deal with NBC isn't to improve just the user experience; it answers their biggest rival, TikTok.
As of 2021, TikTok has 1 billion users, compared to Snapchat's user base of just 293 million.²
The partnership comes merely a month after TikTok announced they expanded their marketing partners and collaborated with six certified sound partners. These sound partners help brands build sound strategies on TikTok and allow for better creativity within the app.
Sound Is a Popular Choice
Late last year, Snap Inc. released Sounds, allowing users to set their Snaps to music. Since then, Sounds has resulted in 521 million videos created and 31 billion views. Additionally, nearly 45% of all Snap videos with sound have been sent via direct message.³ When users make use of sound, it emphasizes their message, expands on their creativity, and increases engagement across the app.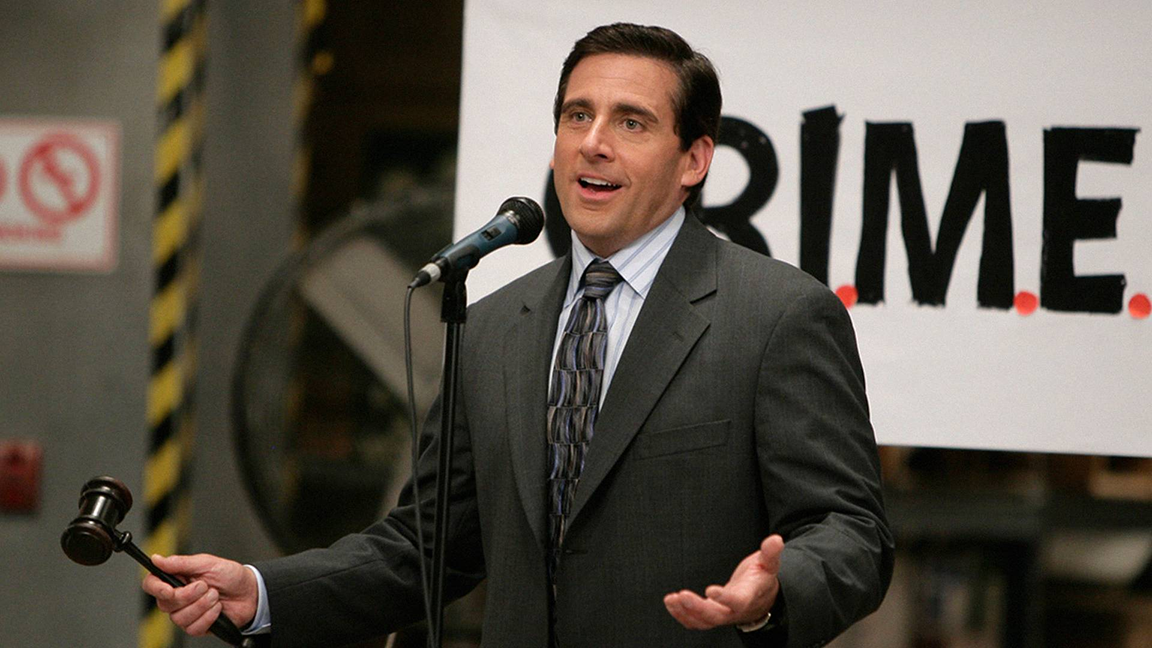 [Image by NBC]
Why Sound Matters
The latest Snapchat and NBC Universal partnership will increase the popularity of Snapchat and licensed movies and TV shows. The publisher will have more control over content use plus gain access to insights and data usage. NBC Universal will have more control over their content being used and gain access to insights and data usage, enabling them to channel in on rising trends.
With the addition of popular sounds from well-known movies and TV shows, the gates are now open, inviting other media companies to allow sounds from their library for use on social media.
This article was written by Mark Fay, Brittny Le, Michael Iezza, & Zachary Blum.
Attributes:
https://techcrunch.com/2021/11/01/snapchat-partners-with-nbcuniversal-to-give-users-access-to-more-audio-clips/