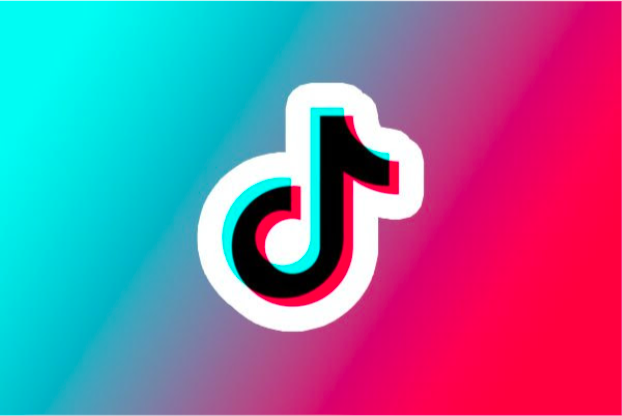 Photo by Parada Creativa
TikTok Announces New Tools for Retailers, Brands, and Mobile Marketers
The TikTok World Event on September 28 presented new tools and solutions for brands and mobile marketers to help them navigate the TikTok platform with more ease and effectiveness of their business content.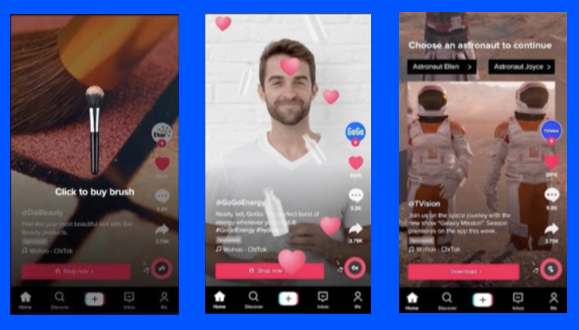 Photos above from TikTok
TikTok's New Ad Products
TikTok unveiled new ad products that will help brands expand into broader business markets. These new products are:
Instant Page – A quick-loading landing page that TikTok claims to be 11 times faster than loading a regular mobile website. Once a user clicks on an ad, they are taken to the corresponding landing page, which showcases more information about the brand/product, including additional videos, while still utilizing the TikTok application.¹
Pop-Out Showcase – Creators will be able to access a library of stickers and images that can be superimposed on the video to give viewers a closer look at the product being used. One use-case is for makeup brands who want users to take a closer look at their products.² 
Super Like – Viewers can Super Like content that they genuinely enjoy. This additional method of engagement provides more insight for companies and brands to analyze. The super like isn't just hearts, but gives those viewers unique icons which highlight their support for the creator.² 
Storytime Tool – Viewer engagement is critical. With the storytime tool, users can become a part of the brand's storytelling. Instead of traditional TikTok ads, users are now given a choice to choose what sort of adventure they want to go on, personalizing their overall experience.² 
Gesture Ads – This tool will allow users to get more engaged with the video they are viewing. With a sliding or tapping motion, users will reveal rewards or other information about what is being shown, an interactive feature that speaks directly to viewers. As the younger generation demands things at the moment, gesture ads feed into the "need it now attitude" and offer immediate gratification.²
Photo by TikTok
How the Platform Is Measuring Its Value and Impact 
TikTok also shared a variety of tools that will give brands the ability to measure the success of their ads and track the performance of their campaigns. Some of the tools available for them are:
Reach & Frequency – First, the Reach tool is not available for everyone. Brands must contact TikTok with their marketing ID for access. This tool will enable brands who want to showcase a service or product to reach the most people for the fairest price. This will allow brands to reach larger audiences via the platform. The frequency control enables brands to manage the exposure of their messages by delegating how often users will see their ads. These tools can run effective and transparent campaigns.³ 
TikTok Brand Lift Study – This survey-based tool measures how users feel about the ads they see. This can measure the impact of a brand's marketing, gather insights before, during, and after a campaign, and surface statistically significant changes to key brand health metrics.³
Ad Viewability – This provides partners the insights they need about invalid traffic and viewability of their ads and will help TikTok advertisers measure viewability from their brand campaigns with the integration of Oracle Moat Analytics and DoubleVarify. Also, advertisers can see that real people are viewing their ads.³
Brand Safety and Suitability Tools – This tool will ensure that brands' campaigns run adjacent to suitable content. The safety solution, designed with Integral Ad Science (IAS), OpenSlate, and Zefr, will seek to help brands place their ads near more relevant content.³
What This Means for Retailers, Brands, and Mobile Marketers
TikTok continues to perpetuate product discovery. Retailers, brands, and mobile marketers can now discover new ways to connect with their communities. Brands of all sizes will be able to drive real business impact with these new creative, branding, and commerce solutions. Solutions like these improve brand engagement on the platform, their connection with audiences, and their discovery by the community. There is no doubt that TikTok is worth considering for advertisers not only because of its large audience–it says 1 billion people use it every month–but also because of its advertising toolset. 
Blake Chandlee, President, Global Business Solutions, stated, "We've witnessed time and time again the important role that brands play in the TikTok experience. We've also seen how our community enjoys engaging with the brands they love."³
Attributes:
https://www.businessofapps.com/news/tiktok-rolls-out-host-of-new-tools-for-retailers-brands-and-mobile-marketers/
https://techcrunch.com/2021/09/30/tiktok-new-ad-products-invite-users-to-interact-with-taps-swipes-likes-and-more/