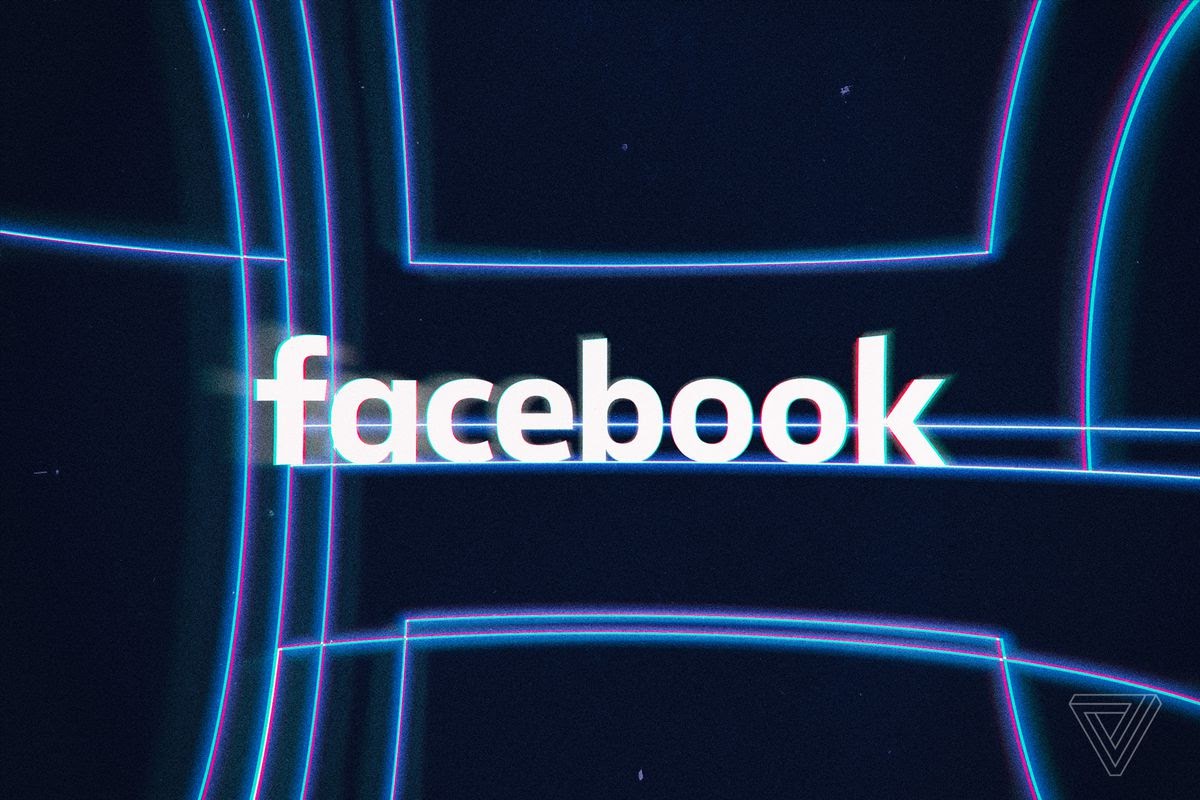 [Image by The Verge]
On September 29, 2021, Facebook announced the testing of their new feature, Facebook Reels, which are short, entertaining video experiences that are expected to attract more creators and users to the platform. The testing of Reels will only be available to U.S.-based iOS and Android users.
How Do Facebook Reels Work?
The functionality of Facebook Reels is simple: A creator films a video, then adds audio effects, music, and other features they like to make the video more interesting for their audiences.¹ Reels will be located in either the News Feed or Groups section of the application. Once a person views the creator's Reel, they will be able to comment, share, like the post, and follow the creator.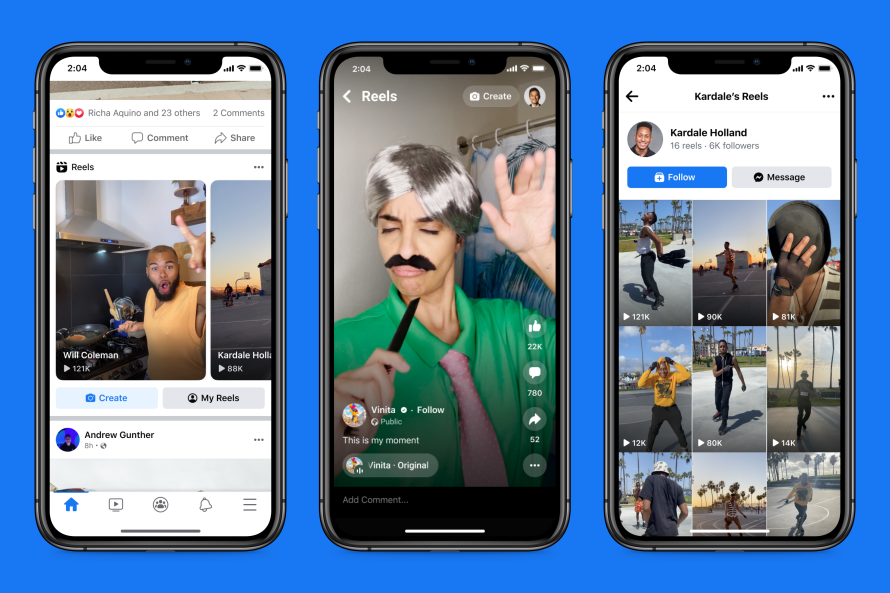 [Image by Facebook]
Expanding Audiences
When it comes to Facebook Reels, there are three main ways creators can build their audience:
Getting Discovered
Reels are designed to expand a creator's audience and get people interested in new content they have yet to discover. People with niche interests will have suggested content that fits them best, meaning Facebook Reels will use a similar algorithm to Instagram.² Even if you don't follow a particular creator, the algorithm will use specific metrics to determine if their content interests you and will suggest them. 
Group Expression
Reels are committed to producing fun/visually pleasing short videos for audiences who share similar interests.² With Groups, creators can hone in on the type of content that gains them the most traction. Groups also enable admins to quickly moderate topics/discussion points and allow for groups to have one singular theme.
Cross-Platform Posting
Creators who have always posted to Instagram can now share their content to Facebook. In a test conducted by Facebook, a limited number of Instagram users had the option to migrate their content to the Reels section of Facebook.² If this functionality becomes a permanent feature, then creators will be able to easily leverage both platforms, expanding their audiences while at the same time supporting the growth of Facebook Reels.
Financial Opportunity
In addition to producing Reels, some creators are participating in a program called Reels Play, which helps them earn money for the videos they make.² The program adds an additional monetization source to both Facebook and Instagram by rewarding creators based on the performance of their Reels. At this time, however, the program is invite-only.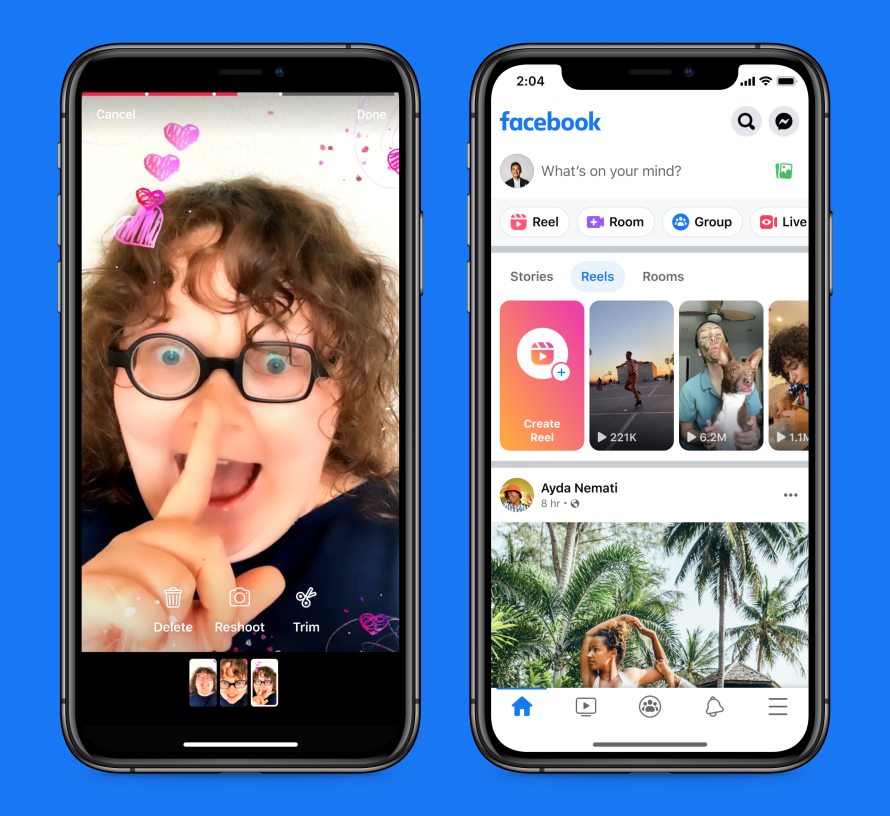 [Image by Facebook]
Looking Onward
The future of Facebook Reels lies in the hands of its users. Instagram has had significant success with its implementation of Reels, and the question becomes if they will successfully translate over to Facebook. Looking at the competition for Reels outside of Facebook's IP, one notable competitor is TikTok.³ The format being used on TikTok is very similar to Reels, and in a worldwide market saturated with short video creation, users could feel overwhelmed and may prefer using only one app for this type of content.
Facebook can attract users by adding Reels functionality to its platform, but whether or not it can hold its own against competitors is yet to be determined.
This article was written by Mark Fay, Brittny Le, Michael Iezza, & Zachary Blum.
Attributes:
https://www.yahoo.com/lifestyle/facebook-reels-news-feed-launch-150057328.html?guccounter=1&guce_referrer=aHR0cHM6Ly93d3cuZ29vZ2xlLmNvbS8&guce_referrer_sig=AQAAAEKu-qK3qCQ7a8P3j1TPi70o9vAK0MbyY_dZNbnTMbkqo09MJ0TQCFV4wDu1H5_VinRSgfRZHeLmP_HHmS9sRRoc689hv3nPGHF7YZOuhT_nzgBkgjNofo5HpsZ9tBL8d2a0Vd1DSn3qrTBHmXM0XWPlD1hFMn4y_Zr7vr0ariRQ