Facebook's New Incentives for Content Creators
Facebook announced that it is building up a program to invest over $1 billion in content creators through the end of 2022 as the battle for online talent continues.
Many big tech companies are fighting to bring more users to their platform as apps like TikTok become increasingly popular. Mobile insights company, Sensor Tower, reported that TikTok reached 3 billion downloads globally – the first non-Facebook company to do so¹. The competition is getting more intense, and Facebook is starting to notice.
The difference between Facebook, TikTok, and YouTube is that Facebook has yet to pay creators directly. Both YouTube and TikTok are a magnet to content creators since they help them make money and develop features that help support their needs as creators. Facebook intends to change this with its new program.
What to Know About Facebook and Instagram's New Incentives
The new program that was released this week offers bonuses for reaching certain milestones for both Facebook and Instagram. The rewards are currently seasonal and only held by invitation, but the platforms hope to expand in the future. 
Creators on Facebook can expect bonus earnings through several opportunities, such as in-stream ads and Stars. In-stream bonuses are paid to limited creators that use in-stream ads during the subsequent four-month period.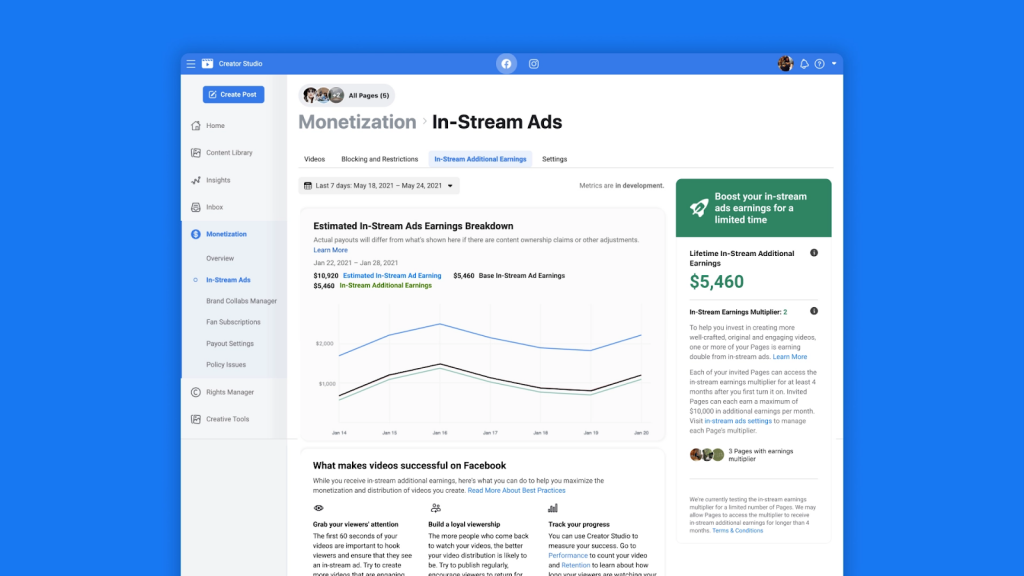 Photo by Facebook
The other option is through Facebook's new Stars Challenges. A little while ago, the platform announced its Stars program, which grants users the ability to share support and appreciation for speakers during live events. Each Star that a speaker receives equates to $0.01². Facebook is utilizing this feature by including the Stars Challenges to bring in more gaming creators. Although the option is still limited to specific creators, those who can participate will attain new Stars milestones and acquire a monthly bonus for the next three months.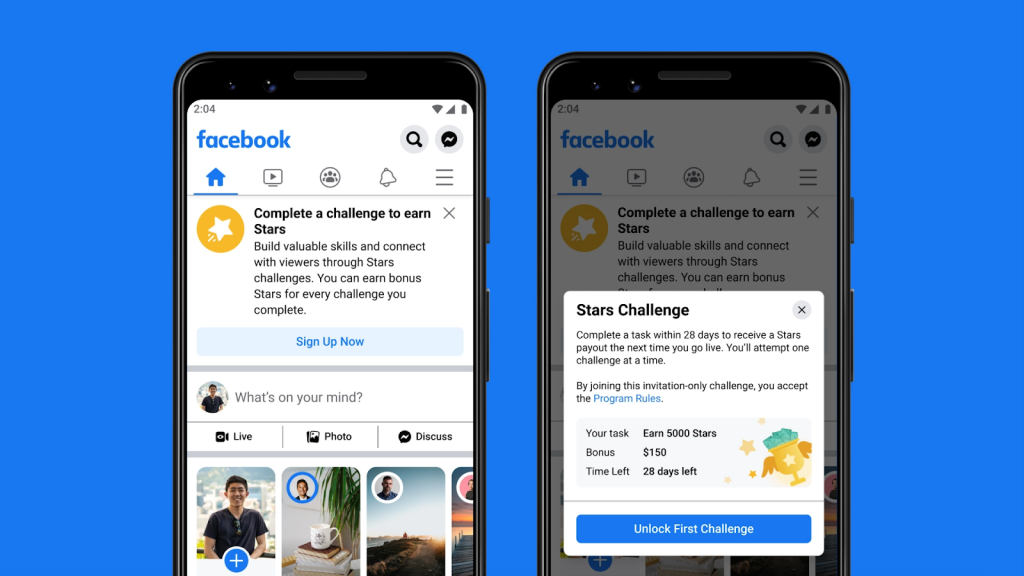 Photo by Facebook
For Instagram, creators can earn extra money by going live and posting Reels. Both Live and Reels functions share a similar way for creators to track progress and achieve bonuses when they reach a particular milestone. 
Once the milestone is met, a new one will unlock, giving them a new task to reach. As seen below, one example of a milestone is to go live once for at least 15 minutes by a specific date and time, which in this case is a week. For reels, creators must post frequently by the deadline to reach a maximum bonus of $500.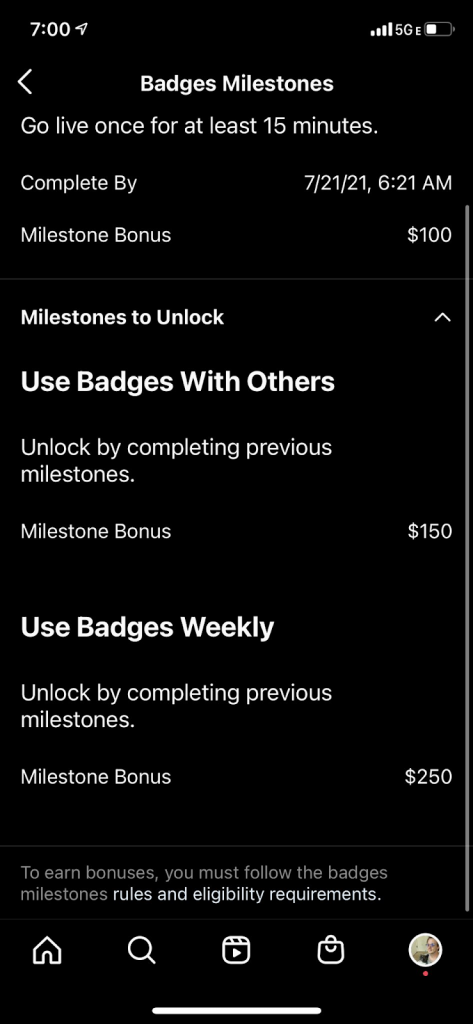 Photo by Dennis Hegstad
Another feature of Instagram's Live function is the ability to turn on Badges when going live. Badges are a way for fans to support a creator with currency while they are live streaming. Turning on badges during a live stream will help the creator earn money and progress further in their milestone goal. The creator will see who purchased a badge after the live stream is over, and at the end of each month, a payout will be sent directly to the creator. Viewers will not see how much money a creator has made.
Currently, Live bonuses are accessible to creators in 11 countries, and the Reels bonus will be released in the US within the next month. 
Facebook stated that its goal is to present creators with authentic, attainable, simple, and actionable methods to create high-quality, original content. The platforms will support and encourage these creators with multiple opportunities to grow their brands. 
Facebook plans to be "transparent as [it] develops these programs so it's clear to creators where and how they can earn³."
Thoughts on Facebook and Instagram's Plans
Overall, the Bonus programs and incentives are a great way to acquire new talent and increase engagement for Facebook and Instagram. It offers a win for both the creators and the platforms. If successful, the competition to obtain more content creators will grow immensely. 
Although plans for these new programs are on the brighter side, creators and users should be wary since Facebook has experienced failed attempts with incentivized programs, such as Facebook Watch, in the past⁴. As competition heats up with TikTok's rise in popularity, Facebook does seem keener on building creator content and its eCommerce presence. Only time will tell the success of the Bonus programs. Hopefully, the features will offer another space for creators to strengthen their engagement, following, and channels of revenue. 
This article was written by Ji Young An & Gavin Mock.
Sources: